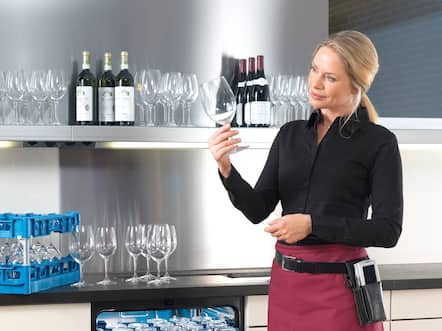 Brilliant GlassCare
Gentle cleaning for delicate glassware
Brilliant GlassCare washes glasses gently. The China & Crystal program cleans at 115°F (45°C). The FlexCare Glass Holder with soft silicone cushion holds wine glasses gently but securely. Patented AutoOpen drying opens the dishwasher door automatically at the end of a program cycle. Glasses are dry, they do not have to be polished manually – and our perfectly matched cleaning products with glass protection formula provide the best possible care.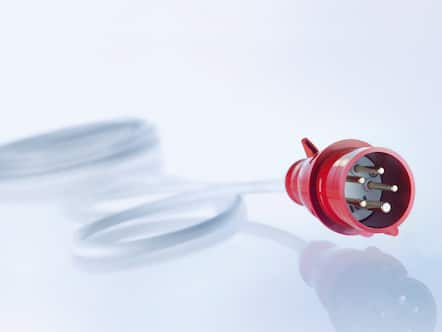 Commercial electrical connection
Enhanced performance for large amounts of dishware
Short running times require a high power rating. For this reason, the dishwashers are factory-equipped with a 5-pole connection cable.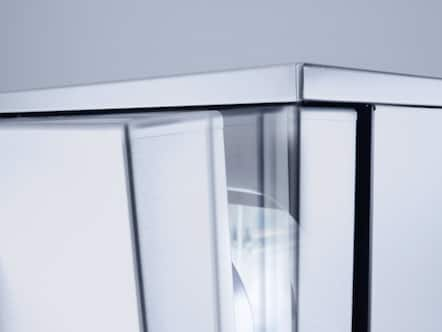 AutoOpen assisted drying
For dry dishware in next to no time
Even challenging items such as plastic dishware can start to dry before unloading. Thanks to the automatic door opening process at the end of the wash program, the drying process starts automatically without the need for manual input.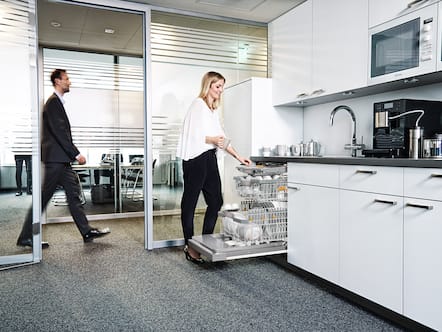 For businesses
Dishwashing professionals for daily large loads of dishes
The ProfiLine dishwashers are the perfect solution wherever large amounts of dishware need to be washed. Even large amounts of dishware that accumulate during breaks, meetings and events are washed quickly and thoroughly. However, they are also really impressive for private households with a large amount of dishware to deal with.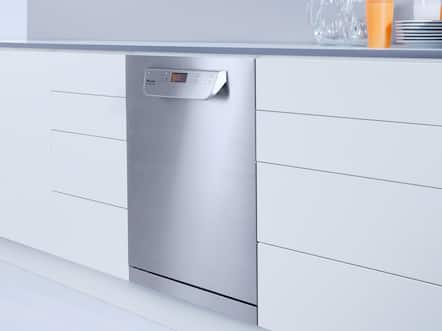 Perfect integration under countertops
Perfect Integration
The dishwasher can be easily installed under the countertop in the kitchen. The height of the dishwasher is adjustable, the unit requires a 24" wide niche, and will look perfectly integrated into your kitchen!