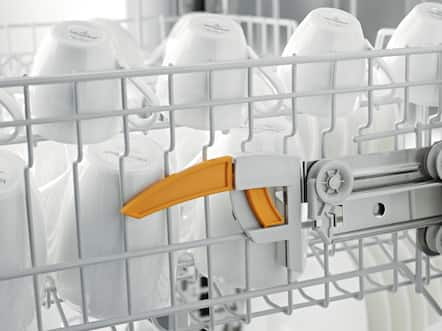 Height-adjustable upper basket
Versatile
The height of the upper basket in all Miele dishwashers can be adjusted to suit the items to be cleaned and can even be set at an angle. In this way, optimum use can always be made of the wash cabinet.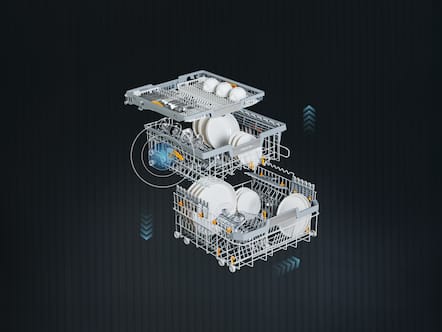 Exclusive to Miele
FlexLine Baskets
Intelligent basket design for all types of dishware
Thanks to the incredible range of options, it is always possible accommodate a wide array of dishware and utensils. The baskets can be pulled out safely from any angle thanks to the striking, elegant handle. Cups sit securely on the dimpled surface of the FlexCare Cup Rack. Bowls fit perfectly into the split hinged row of spikes. And your precious wine glasses? The silicone buffers in the FlexCare Glass Holder take good care of them.