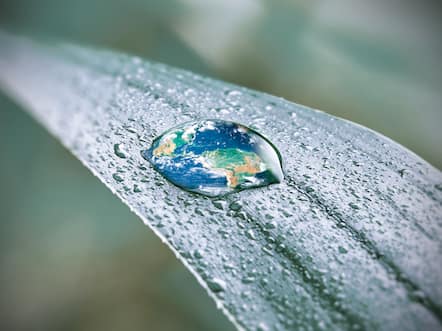 Low consumption values
Economical and efficient
Cost-cutting the environmental way: Miele Professional laundry machines excel in terms of extremely low consumption values and are acclaimed for maximum efficiency. The aim at the product design stage is to achieve perfect results by using recyclable materials and no more water, energy, and cleaning agents than absolutely necessary.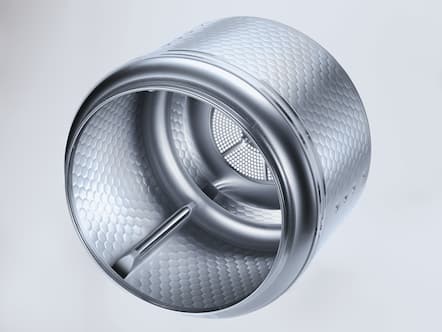 Honeycomb drum
Gentle care due to unique honeycomb drum structure
The honeycomb drum with its sculptured honeycomb structure creates an air cushion between the drum wall and the laundry. Cushioning the laundry in this way ensures gentle fabric care for perfect drying results and a perfect laundry finish.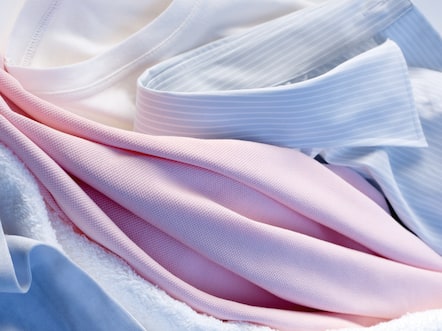 Exclusive to Miele
PerfectDry system
Perfect drying results
The PerfectDry system consistently measures the residual moisture of the laundry, thereby achieving precise drying results - even when the water quality differs widely. This is because the system also measures the conductivity of the water used for washing the laundry and adjusts the drying process in accordance with this important influencing factor. The predefined residual moisture level is achieved precisely; under or overdrying are avoided.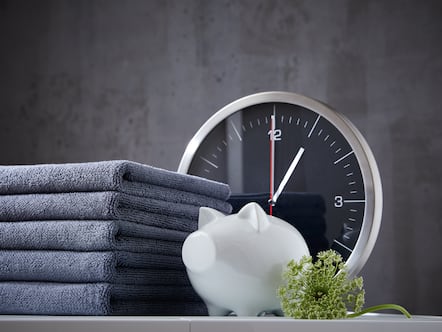 Short program cycles
Quick and efficient
Are short program cycles the most important factor for you? If so, then Miele Professional laundry appliances are your first choice: Thanks to top quality commercial technology your laundry is available again for use after a very short time.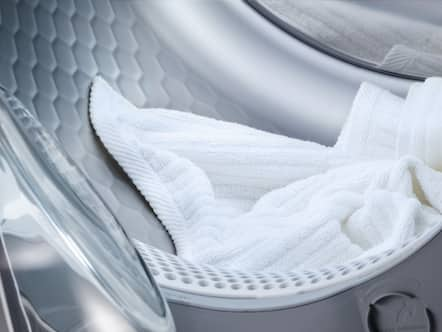 Intelligent dryers
Perfect drying results
To prevent laundry from becoming tangled, the dryer control changes the rotation direction of the drum at specified intervals, ensuring crease-free, uniformly, and gently dried laundry. The intelligent process technology with large items in particular ensures perfect drying results.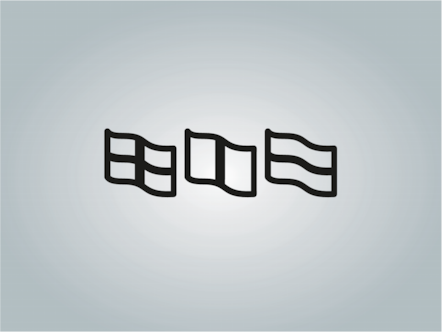 Language can be selected easily at any time
Easy to understand
Using the flag symbol, you can select from 29 or 31 languages (depending on the model) with ease at any stage of operation. All the information is then displayed in the selected language. This enables operating errors to be prevented, and different users who speak different languages will quickly be able to use the machine.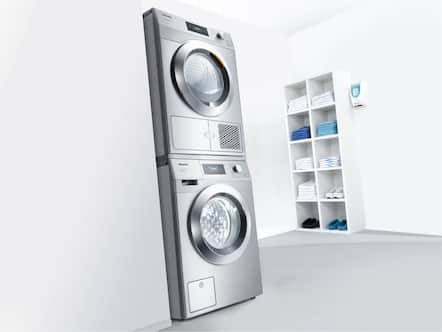 Washer-dryer stack
Washing & drying on less than 5.38 sq.feet
Where space is limited, side-by-side installation of a washer-extractor and a tumble dryer may present problems. This is where Miele steps in with its washer-dryer stacks: 2 high-performance machines on a footprint measuring less than 0.5 square meters (an optional connection set is required to connect 2 appliances).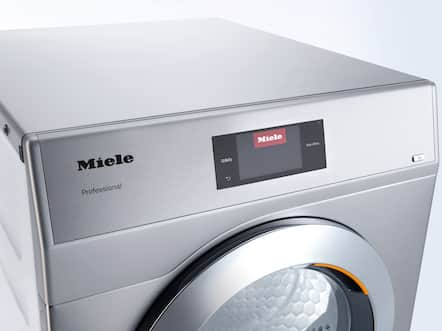 M Touch Flex controls
The benchmark for modern user convenience
The full-touch controls with touch color display sets a new benchmark for quick, intuitive machine operation. They also offer a multitude of configuration options. As a result, you can select the drying program from your favorites or from all available programs easily with a tap or a swipe. All information is displayed in the local language, with 31 languages to choose from.