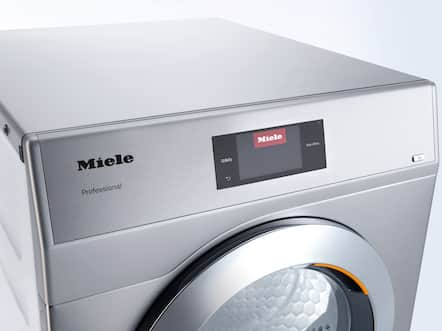 M Touch Flex controls
The benchmark for modern user convenience
The full-touch controls with touch color display sets a new benchmark for quick, intuitive machine operation. They also offer a multitude of configuration options. As a result, you can select the drying program from your favorites or from all available programs easily with a tap or a swipe. All information is displayed in the local language, with 31 languages to choose from.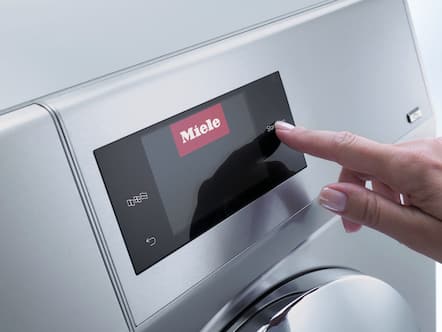 Programmable controls
Increased versatility
The extensive range of options for specific needs are a particular advantage of programmable controls. This ensures that specific laundry requirements can be perfectly met. Existing Program can be adapted.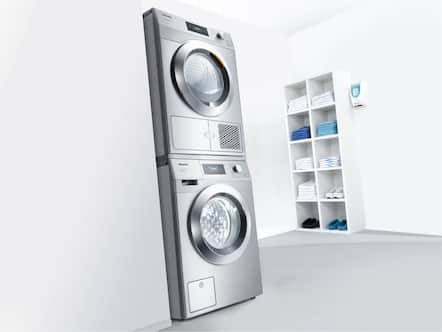 Washer-dryer stack
Washing & drying on less than 5.38 sq.feet
Where space is limited, side-by-side installation of a washer-extractor and a tumble dryer may present problems. This is where Miele steps in with its washer-dryer stacks: 2 high-performance machines on a footprint measuring less than 0.5 square meters (an optional connection set is required to connect 2 appliances).