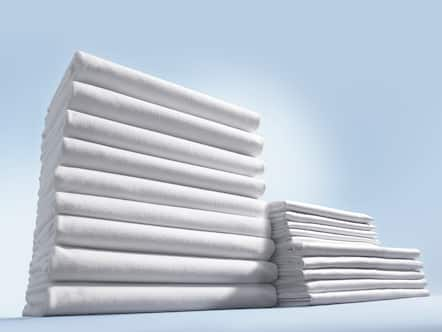 High machine capacity through process optimization
Wash a large load of laundry in a short time
Their outstanding program cycles make the Little Giants from Miele an economical investment for professional users. Thanks to the high-performance wash technology and connections for high-voltage current and hot water, the laundry is thoroughly cleaned within a short timeframe. The machine is quickly ready for the next load. As a result, a high machine capacity is possible – and the costs are amortized quicker.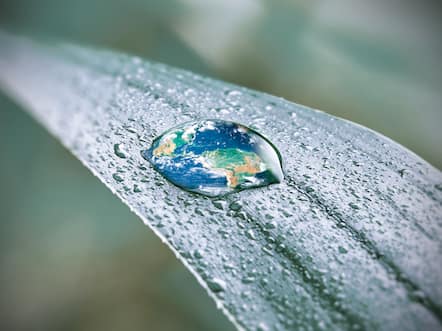 Low consumption values
Economical and efficient
Cost-cutting the environmental way: Miele Professional laundry machines excel in terms of extremely low consumption values and are acclaimed for maximum efficiency. The aim at the product design stage is to achieve perfect results by using recyclable materials and no more water, energy, and cleaning agents than absolutely necessary.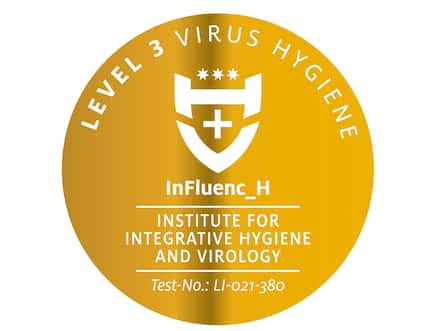 Proven hygiene
Effective against viruses – scientifically proven
Safe and rapid laundry care for businesses outside the healthcare environment: According to certification by the Institute for Integrative Hygiene and Virology, washing in washing machines from the Little Giants series using Miele's ProCare Tex detergent removes more than 99.9%
*
of enveloped and non-enveloped viruses in the Cottons 158°F (70°C) or 167°F (75°C)
*
program.
A description of the relevant methodology can be found at the following link: https://www.miele.com/media/ex/com/Professional/Pruefberichte_Virussiegel/LittleGiant_Viruswirksamkeit_Testkriterien_Virus_effectiveness_test_criteria_2022_1.pdf
Model-dependent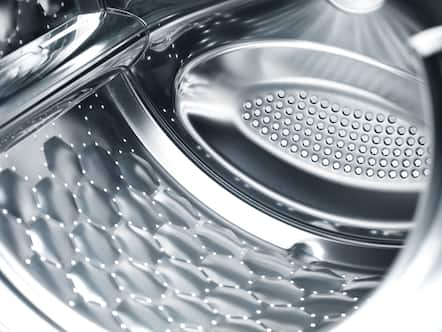 Exclusive to Miele
Honeycomb drum with perforated rear wall
Perfect wash results
Miele's patented honeycomb drum with its sculpted surface has always set the benchmark for optimum gentle laundry care. Now it is even better than before: carefully positioned openings in the back of the drum ensure wetting and dewatering within an even shorter amount of time. With these features, perfect wash results are achieved in no time at all.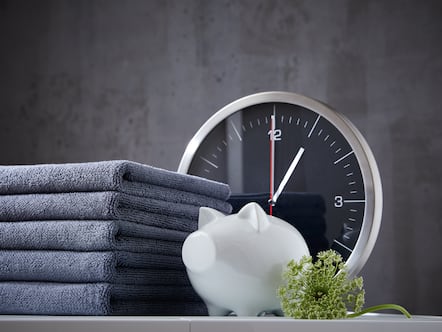 Short program cycles
Quick and efficient
Are short program cycles the most important factor for you? If so, then Miele Professional laundry appliances are your first choice: Thanks to top quality commercial technology your laundry is available again for use after a very short time.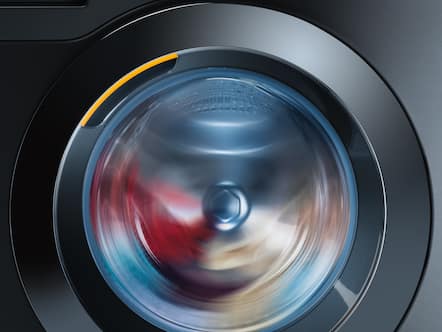 EcoSpeed – patented wash rhythm*
European patent: EP 1354997 B1
Washing action and water usage – a new balance
The EcoSpeed washing process features an optimized drum rhythm. At a low speed, the scoop ribs take in a large amount of water, which intensively soaks the laundry from above. The speed then gradually starts to accelerate and the laundry is pressed against the drum walls. The enhanced washing action allows intensive cleaning performance with reduced water usage.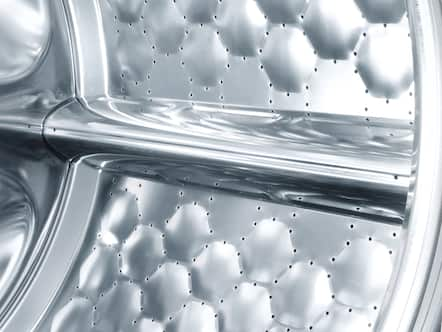 Efficient rib technology
Top results
The special scoop ribs in the honeycomb drum scoop up water and transport it to the top of the drum during washing. This technique means that the fabrics are soaked thoroughly and for longer. Despite using less water, the fabrics are soaked to the optimum level – providing the ideal conditions for achieving excellent wash results.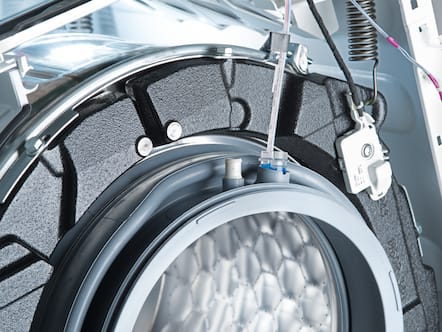 3-dimensional imbalance monitoring
Professional-level spinning
The 3D imbalance monitoring guarantees consistent residual moisture values. Furthermore, the function reduces the strain on the damping system and drum bearings, thereby making a valuable contribution to the washing machines' long service life.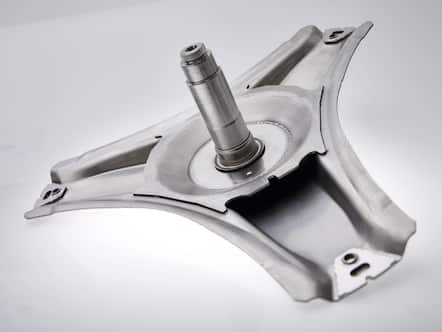 Stainless steel flange
Professional appliance technology
The stainless steel flange developed and produced by Miele is especially strong and durable thanks to its high-quality workmanship and materials.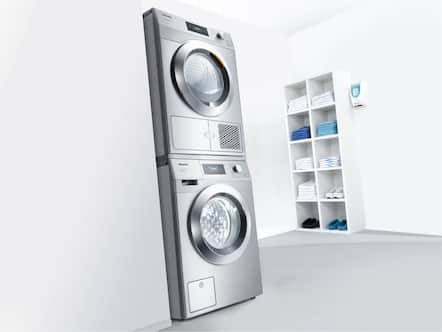 Washer-dryer stack
Washing & drying on less than 5.38 sq.feet
Where space is limited, side-by-side installation of a washer-extractor and a tumble dryer may present problems. This is where Miele steps in with its washer-dryer stacks: 2 high-performance machines on a footprint measuring less than 0.5 square meters (an optional connection set is required to connect 2 appliances).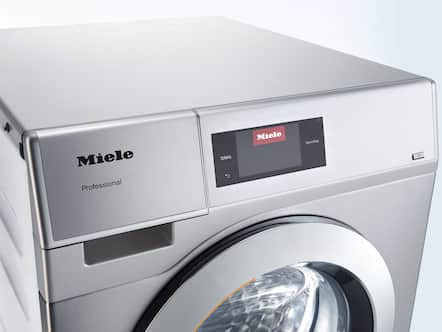 M Touch Flex controls
The benchmark for modern user convenience
The full-touch controls with touch color display sets a new benchmark for quick, intuitive machine operation. They also offer a multitude of configuration options. You can select the required washing program from your favorites or from all available programs easily with a tap or a swipe. All information is displayed in the local language, with 31 languages to select from.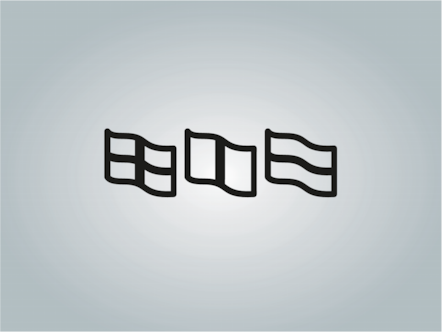 Language can be selected easily at any time
Easy to understand
Using the flag symbol, you can select from 29 or 31 languages (depending on the model) with ease at any stage of operation. All the information is then displayed in the selected language. This enables operating errors to be prevented, and different users who speak different languages will quickly be able to use the machine.