Proven hygiene
Excellent hygiene quality – independently verified
Safe laundry care with disinfection in hygienically sensitive environments: In a jury assessment, InFluenc_H – Institute for Integrative Hygiene and Virology awarded our washing machines the Black virus seal. This confirms the excellent safety credentials of the disinfection programs that are provided on our washing machines as standard.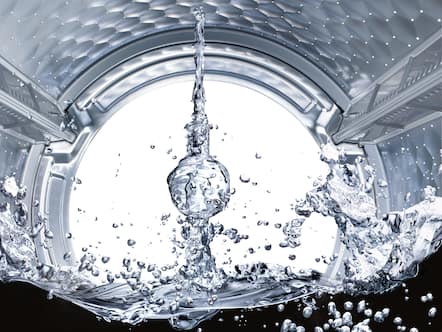 Disinfection rinse
Maximum Filtration
To provide the basis for the highest levels of hygiene, an optional final rinse with a special temperature/holding time can be selected in the disinfection programs. In this disinfection rinse, the wash water is heated to more than 140°F. This function reduces cross- contamination by bacteria that may be present in the water.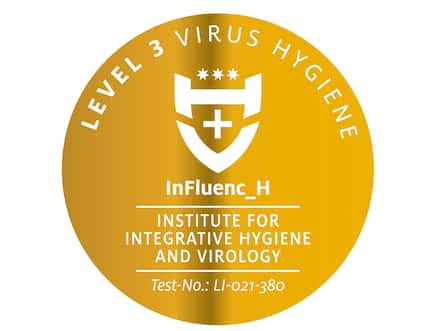 Proven hygiene
Effective against viruses – scientifically proven
Safe and rapid laundry care for businesses outside the healthcare environment: According to certification by the Institute for Integrative Hygiene and Virology, washing in washing machines from the Little Giants series using Miele's ProCare Tex detergent removes more than 99.9%
*
of enveloped and non-enveloped viruses in the Cottons 158°F (70°C) or 167°F (75°C)
*
program.
A description of the relevant methodology can be found at the following link: https://www.miele.com/media/ex/com/Professional/Pruefberichte_Virussiegel/LittleGiant_Viruswirksamkeit_Testkriterien_Virus_effectiveness_test_criteria_2022_1.pdf
Model-dependent