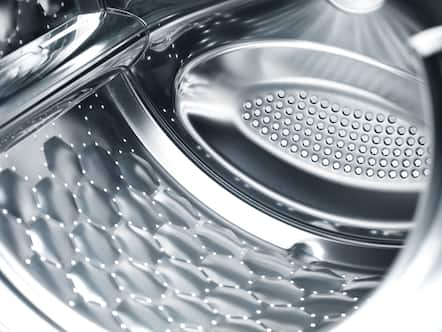 Exclusive to Miele
Honeycomb drum with perforated rear wall
Perfect wash results
Miele's patented honeycomb drum with its sculpted surface has always set the benchmark for optimum gentle laundry care. Now it is even better than before: carefully positioned openings in the back of the drum ensure wetting and dewatering within an even shorter amount of time. With these features, perfect wash results are achieved in no time at all.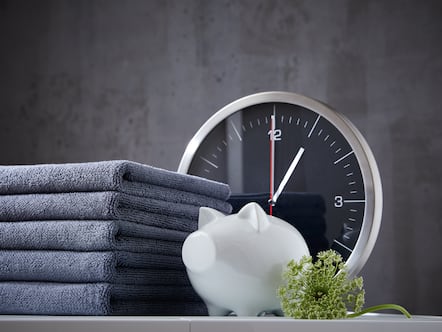 Short program cycles
Quick and efficient
Are short program cycles the most important factor for you? If so, then Miele Professional laundry appliances are your first choice: Thanks to top quality commercial technology your laundry is available again for use after a very short time.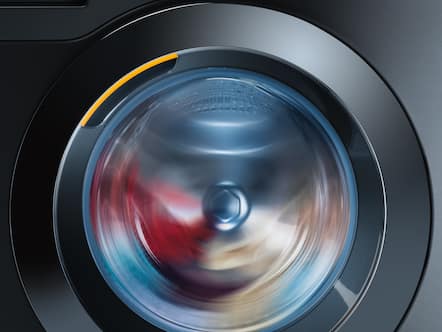 EcoSpeed – patented wash rhythm*
European patent: EP 1354997 B1
Washing action and water usage – a new balance
The EcoSpeed washing process features an optimized drum rhythm. At a low speed, the scoop ribs take in a large amount of water, which intensively soaks the laundry from above. The speed then gradually starts to accelerate and the laundry is pressed against the drum walls. The enhanced washing action allows intensive cleaning performance with reduced water usage.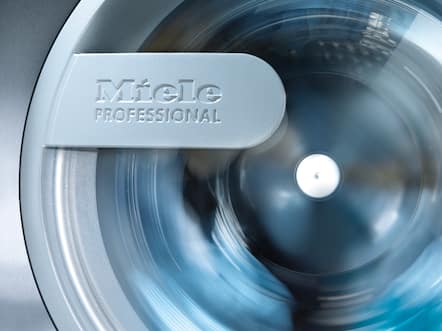 Excellent spin performance
Intensive dewatering for high energy efficiency
The exceptional product quality of Miele washing machines enables spinning with a very high g-factor. The residual moisture of the garments is therefore reduced to a minimum, thereby saving valuable energy in the subsequent drying process.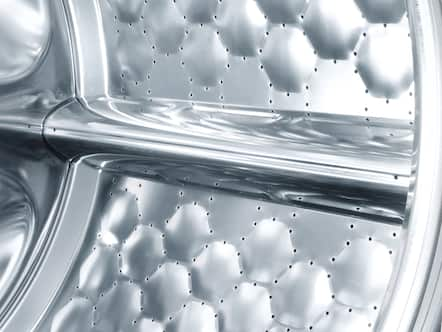 Efficient rib technology
Top results
The special scoop ribs in the honeycomb drum scoop up water and transport it to the top of the drum during washing. This technique means that the fabrics are soaked thoroughly and for longer. Despite using less water, the fabrics are soaked to the optimum level – providing the ideal conditions for achieving excellent wash results.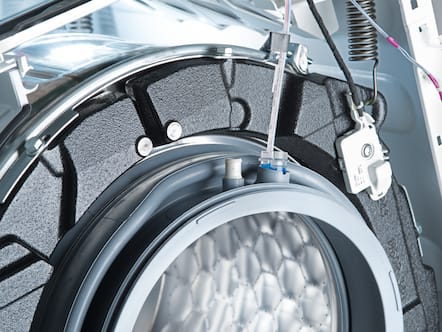 3-dimensional imbalance monitoring
Professional-level spinning
The 3D imbalance monitoring guarantees consistent residual moisture values. Furthermore, the function reduces the strain on the damping system and drum bearings, thereby making a valuable contribution to the washing machines' long service life.