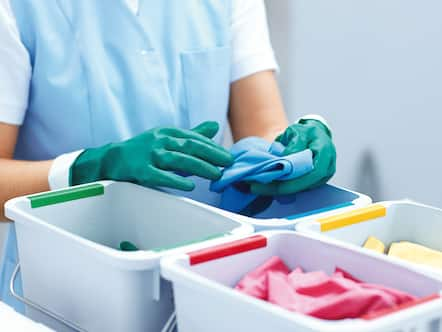 Preparation of cloths
Ready for immediate use
Cleaning cloths and mop heads can be used again immediately by being treated with cleaning or surface disinfection agents while still in the washing machine. This process saves an enormous amount of time and increases cleaning performance as well as efficiency - especially compared to manual preparation.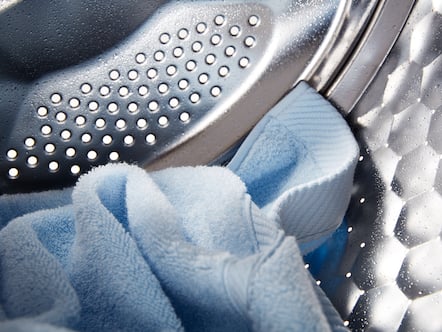 Electronic imbalance monitoring
Professional-level spinning
The high spin performance of the washing machine reduces the program length, thusenhancing the drying cycle time. The electronic imbalance monitoring feature reliably ensures optimum residual moisture levels at the end of each spin cycle. Furthermore, the function reduces the strain on the damping system and drum bearings, thereby making a valuable contribution to the washing machines' long service life.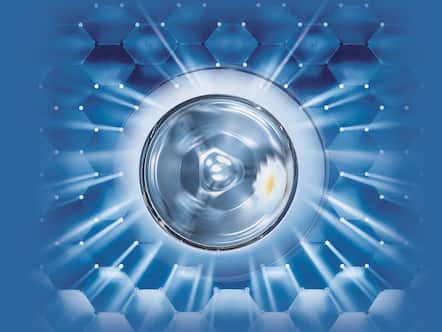 Interval spinning
Intelligent spinning
With waterproof fabric in particular, there is a risk of water pockets forming. Interval spinning, which is adapted to this type of fabric, prevents this happening and therefore guarantees perfect laundry results.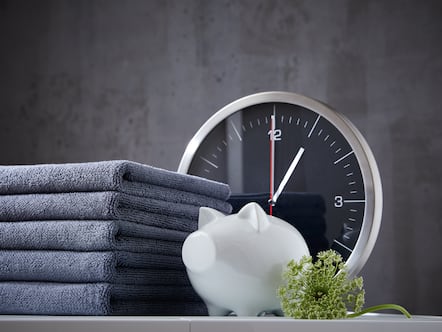 Short program cycles
Quick and efficient
Are short program cycles the most important factor for you? If so, then Miele Professional laundry appliances are your first choice: Thanks to top quality commercial technology your laundry is available again for use after a very short time.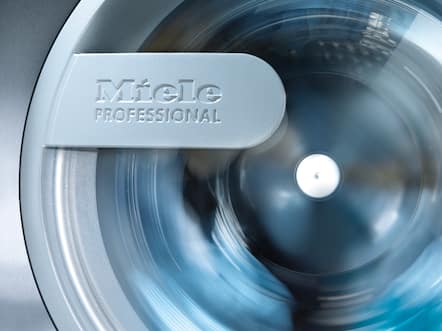 Excellent spin performance
Intensive dewatering for high energy efficiency
The exceptional product quality of Miele washing machines enables spinning with a very high g-factor. The residual moisture of the garments is therefore reduced to a minimum, thereby saving valuable energy in the subsequent drying process.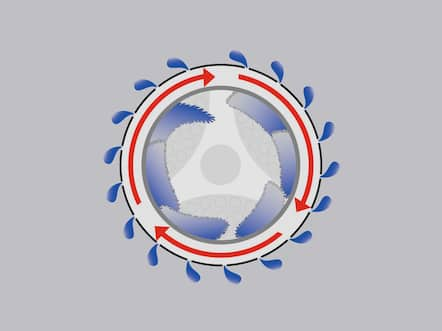 Exclusive to Miele
Patented pre-spin*
European patent: EP 2 003 236 B1
Clean from the start
Wet and heavily soiled cleaning cloths present a real challenge for the washing process. The patented pre-spin removes excess water from cleaning cloths as soon as the program starts. This reduces the amount of soiling and tensides getting into the next stage of the wash process. The result is outstanding cleanliness with the greatest possible material protection.