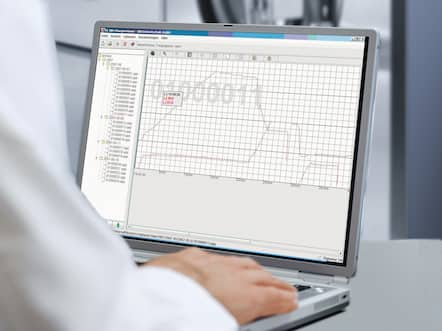 Logging operating data
Capture, record, analyze
Recording operating data is becoming more and more significant. Miele machines are equipped for use with a system for recording operating data. The machines can provide a broad range of process data, for example, for process documentation, optimization of procedures, and comprehensive efficiency calculations. Optional accessories may be required depending on the model.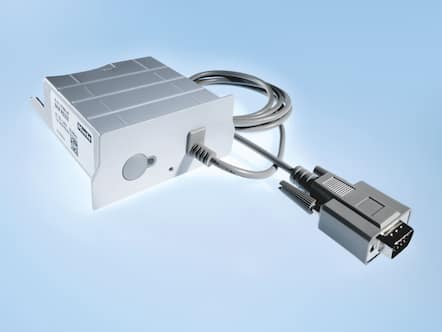 Serial interface RS 232
Simple data exchange
The serial interface facilitates communication with technical terminal devices. In addition to transferring data to external storage media for process documentation, it also enables dispensing and/or payment systems to be controlled.