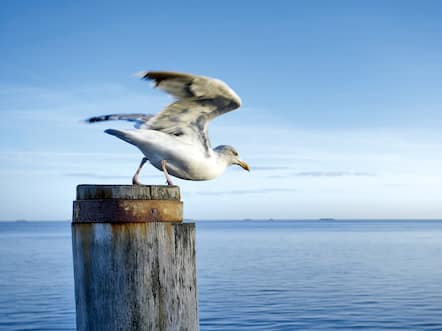 Low consumption values
Economical and efficient
Cost-cutting the environmental way: Miele Professional laundry machines excel in terms of extremely low consumption values and are acclaimed for maximum efficiency. The aim at the product design stage is to achieve perfect results by using recyclable materials and no more water, energy, and cleaning agents than absolutely necessary.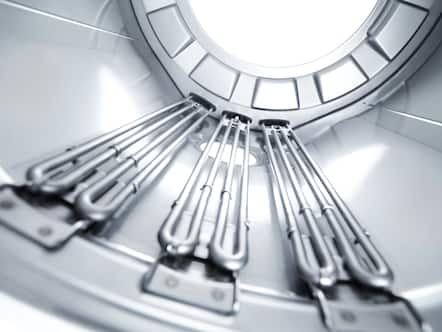 Exclusive to Miele
Innovative suds container
Low water and energy consumption
The newly designed suds container closely hugs the inner drum and the opening to the sump with its heater elements is gently curved. This permits very low water levels, achieving huge water and electricity savings.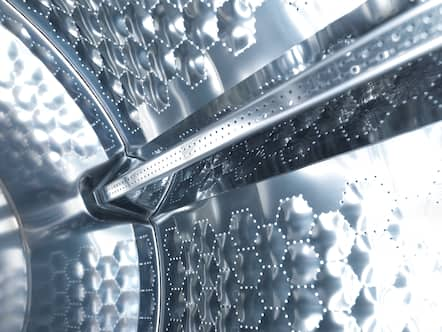 Exclusive to Miele
Patented honeycomb drum 2.0
Gentle fabric care and intense cleaning performance
The scoop ribs in the honeycomb drum scoop up water and transport it to the top of the drum during the wash cycle. The perforations in the scoop ribs cause water to shower down on the load, guaranteeing thorough soaking. The sculptured structure of the Miele Honeycomb Drum allows garments to glide gently on a thin film of water.
*
Patent: EP 2 700 744 B1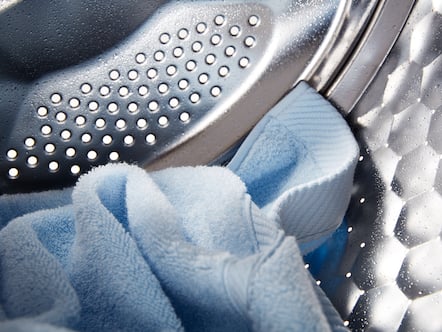 Electronic imbalance monitoring
Professional-level spinning
The high spin performance of the washing machine reduces the program length, thusenhancing the drying cycle time. The electronic imbalance monitoring feature reliably ensures optimum residual moisture levels at the end of each spin cycle. Furthermore, the function reduces the strain on the damping system and drum bearings, thereby making a valuable contribution to the washing machines' long service life.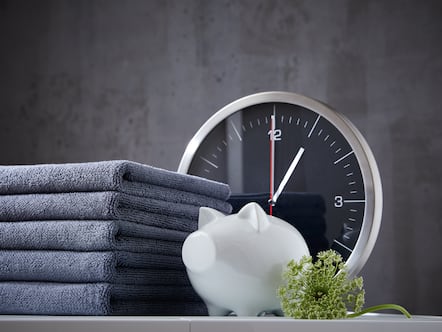 Short program cycles
Quick and efficient
Are short program cycles the most important factor for you? If so, then Miele Professional laundry appliances are your first choice: Thanks to top quality commercial technology your laundry is available again for use after a very short time.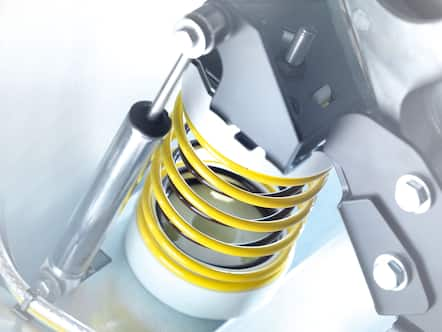 Efficient spring-in-spring system
Extremely smooth running
The highly efficient suspension system with two independent springs and additional shock absorbers significantly increases the lateral stability of the washing machine. This approach minimizes the impact of vibrations during the spin cycle.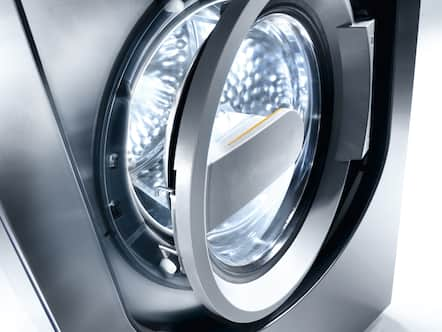 Exclusive to Miele
Automatic door lock
High user convenience when closing and opening
A light touch of the door is all that's needed. The door locks on its own at the beginning of the program and opens automatically at the program end..