Rack of Lamb with Vegetable Kabobs
Serves 8
Looking to try your favorite restaurant style recipes at home? Add a little spice to your dinner table and try this delicious pairing of Lamb with Vegetable Kabobs.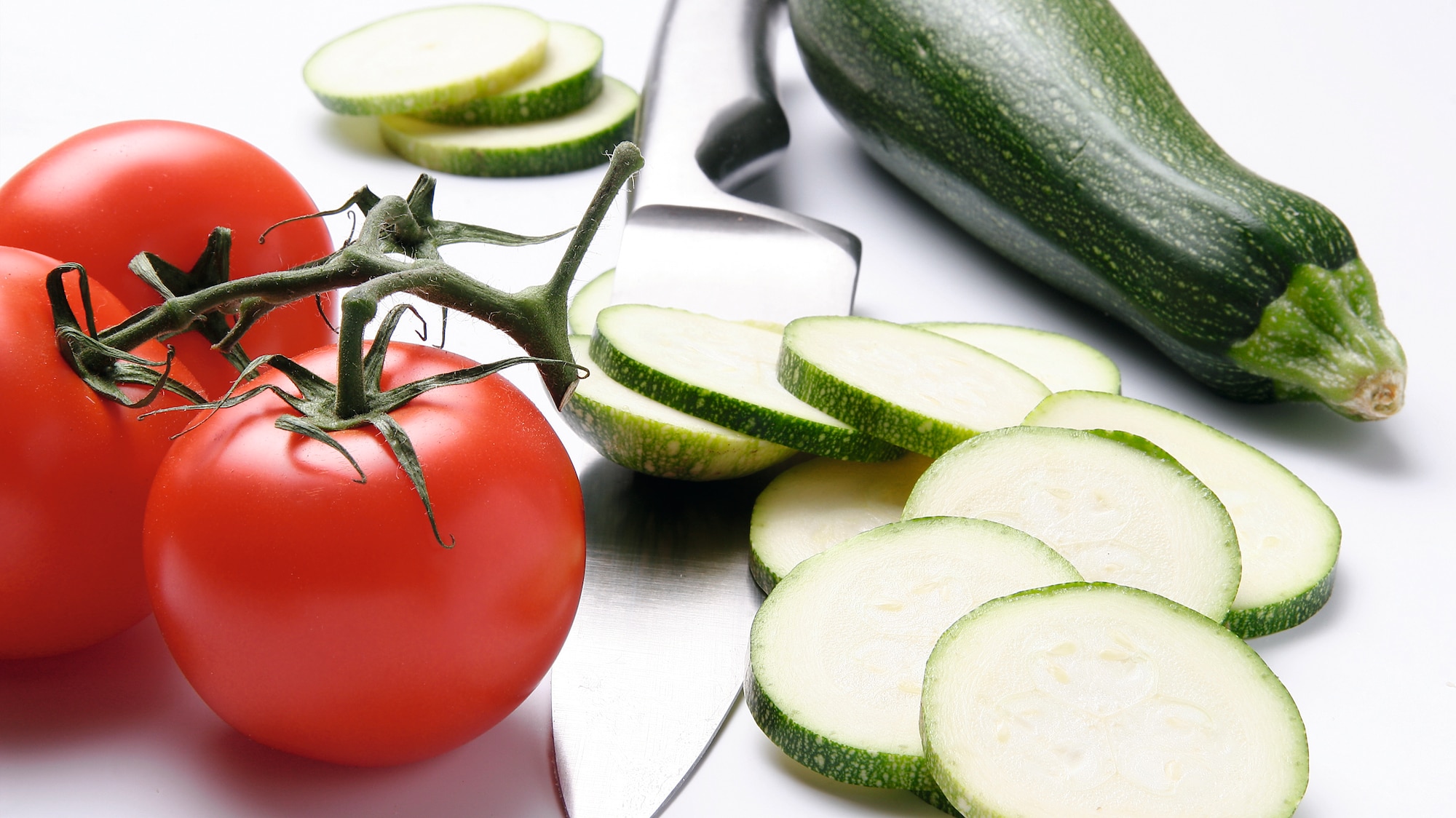 Ingredients
2 racks of lamb, cut lean by the butcher
1 tablespoon canola oil
1 tablespoon dried parsley
1 tablespoon dried oregano
½ tablespoon rosemary
1 teaspoon salt
1 teaspoon pepper
Additional salt and pepper to taste
Kabobs Ingredients
1 large onion cut into large pieces
1 large zucchini cut into chucks
1 container of large white mushrooms
Bamboo skewers
Secret Sauce Ingredients
¾ cup olive oil
½ cup of fresh parsley chopped
1 clove a garlic fresh minced
1 teaspoon fresh oregano
1 teaspoon fresh thyme

Directions
Create your kabobs by alternating mushrooms, zucchini and onions on bamboo skewers and then put to the side.
Mix secret sauce: combine olive oil, garlic, parsley, thyme and oregano in bowl, set aside.
Preheat griddle or large sauté pan to medium high with a tablespoon of canola oil.
Preheat convection oven to 375 degrees convection roast.
Season racks on both sides with parsley, oregano, rosemary, salt and pepper.
Once griddle or pan is at temperature, sear your racks of lamb on both sides, this should take about 3-5 minutes per side. Lamb should have a nice color. Season additionally with salt and pepper to taste.
Put seared lamb chops on Miele's universal baking tray and insert wireless roast probe. Then put the rack of lamb in the oven. The Miele M-Touch convection oven will then ask you is you would like to continue cooking with the roast probe. Select the yes button and then program your core temperature to 140 degrees, if you do not have a roast probe, put the lamb in the oven and set timer for 10 minutes checking the temperature with a meat thermometer.
In the same pan or griddle you used for the lamb, turn your heat down to medium. Take your vegetable kabobs and start grilling them evenly on all sides approximately 3-4 minutes per side, seasoning with salt and pepper. You want a nice color but not mushy vegetables. Remove kabobs from griddle. This may not happen until the lamb is resting.
Once the oven alerts you that your lamb is at temperature, remove the lamb from the oven and allow the rack of lamb to rest on a cutting board for 10 minutes.
Following the bone lines of the rack of lamb and cut your lamb into chops.
Put 2-3 lamb chops on each plate, drizzle secret sauce on the lamb chops and put 1-2 vegetable kabobs on each plate. Enjoy!