Naan Flatbread with Assorted Toppings
While waiting for dinner, this easy to please appetizer will awaken everyone's taste buds. Here are a few options to get your inner culinary artist rolling. If you have a grill (or even better our indoor Miele grill), these flatbreads can be prepared right on a preheated grill adjusted to medium heat or in the oven prior to making dinner.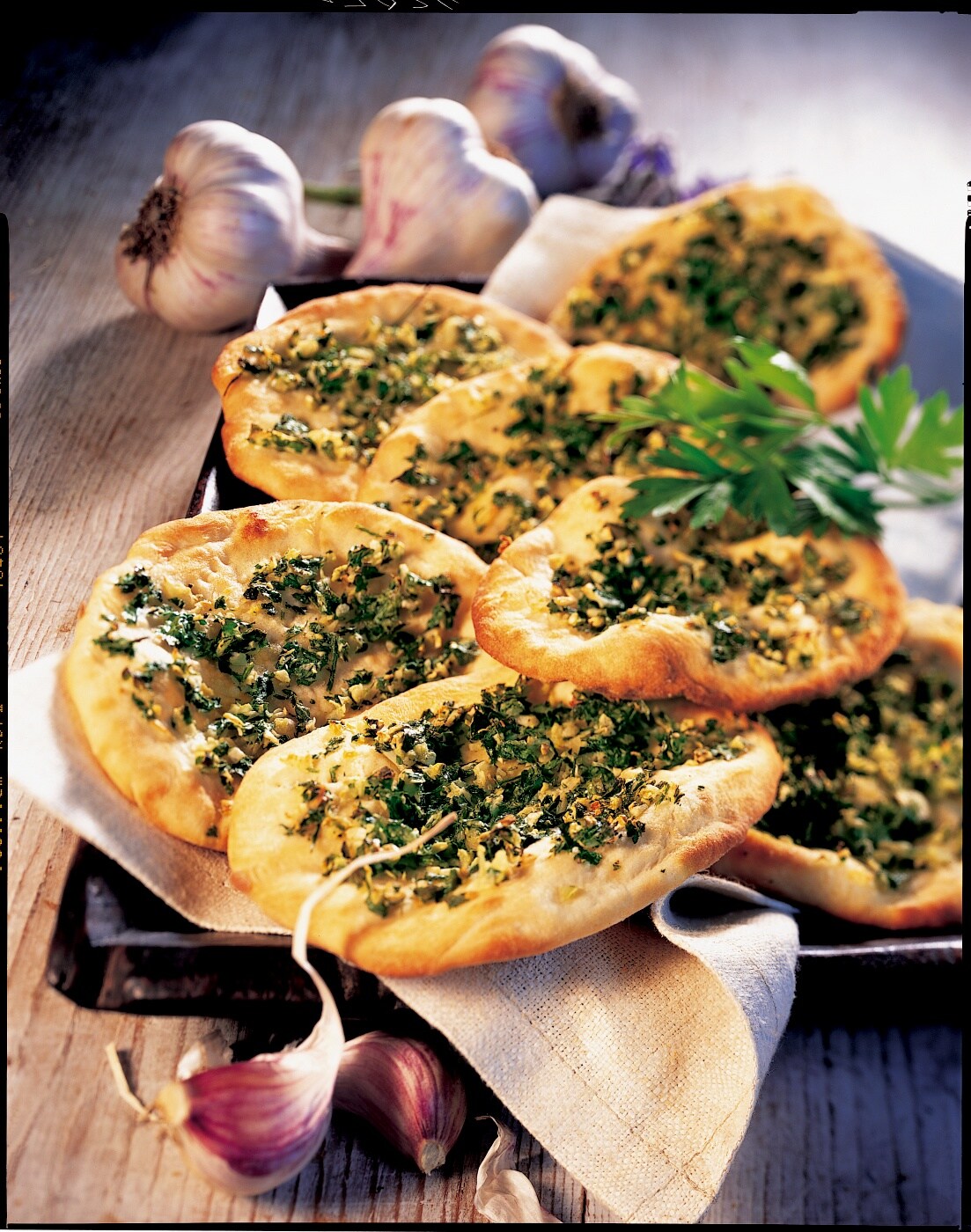 Ingredients:
Four Naan Flatbreads
Olive oil to brush on
Directions:
Preheat grill to medium heat or oven to 425F.
Brush naan breads very lightly with olive oil on both sides.
Assemble naan bread and grill directly on grates for a few minutes to toast bread and melt toppings slightly or place on a baking sheet for preparation in the oven.
Toppings per 1 naan bread:
Option 1
2 ounces Italian Fontina, sliced
1 cup Sauteed mushrooms
A small drizzle of Truffle oil
Option 2
2 small Freshly sliced tomatoes
2 Basil leaves
2 ounces Mozzarella cheese sliced
1 slice proscuitto
Option 3
1 garlic clove cut in half to rub on bread
¼ can drained and smashed white beans
Two Fresh Sage leaves, torn
Option 4
¼ cup prepared hummus
Grilled veggies of your choice (onion and peppers are particularly good)
A small drizzle of balsamic vinegar