Treat yourself this Halloween to sweet treats that are as fun to make as they are to eat! Spooky season is also sweet season as chocolate and sweets take center stage this month! While we indulge all month long with delicious treats, our favorites are the ones we make ourselves. Our four favorite sweet treats are available below for you to try in your kitchen! From Ghost Cupcakes to Candy Corn Jello, our treats are the perfect addition for your Halloween party or your next spooky night in!
Have a hauntingly good time and turn on a spooky movie while your inner child makes something fang-tastic.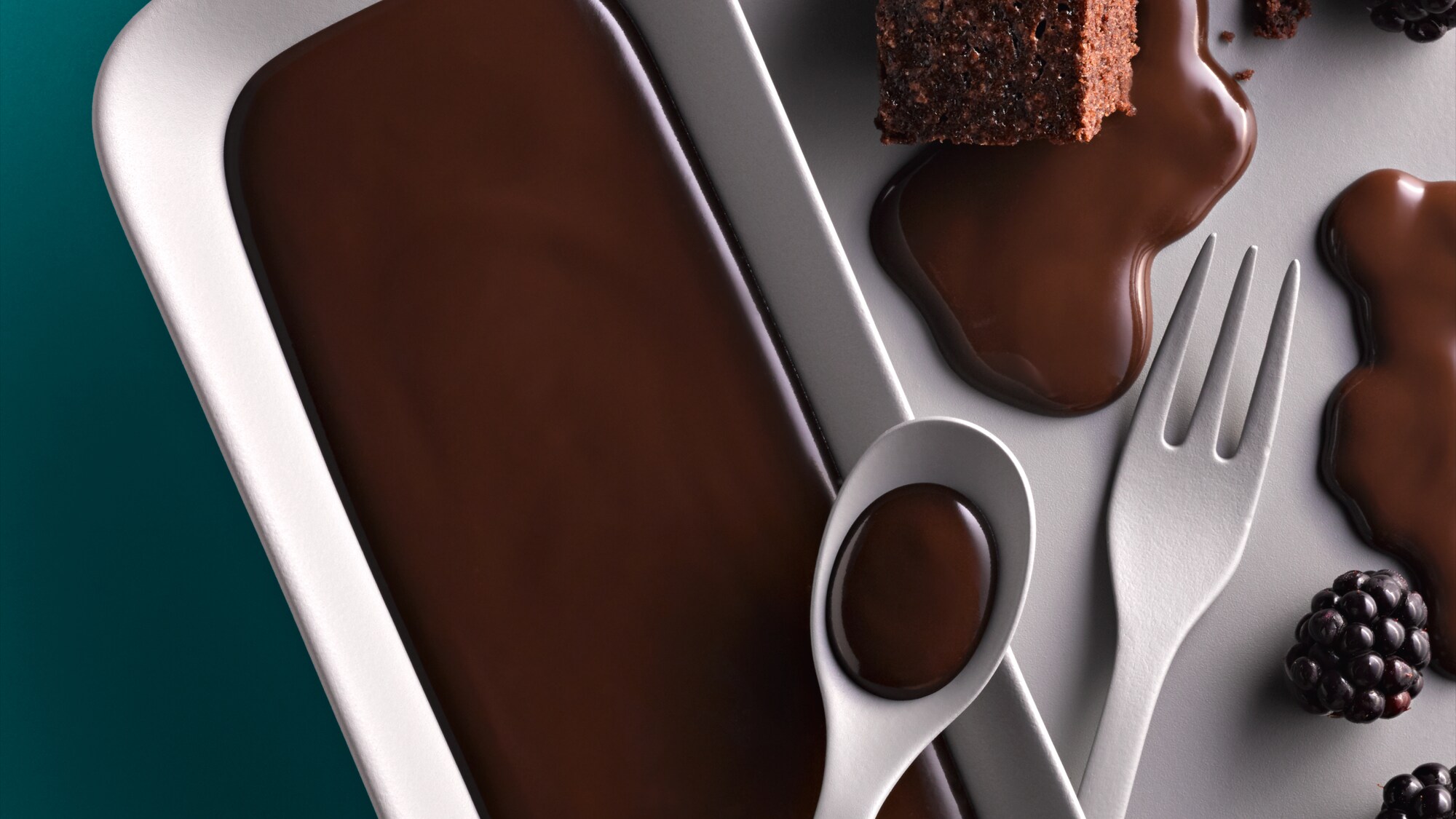 From our friends at Good Housekeeping these white chocolate ghost cupcakes will be the perfect addition to your spooky yet sweet Halloween treats!

Serves 12
Cupcake Ingredients
1 1/2 cups all-purpose flour
1 1/2 tsp baking powder
1/4 tsp kosher salt
3/4 cup granulated sugar
1/2 cup (1 stick) unsalted butter, at room temp
2 large eggs, at room temp
1 tsp pure vanilla extract
3/4 cup whole milk
Chocolate Buttercream
6 oz bittersweet chocolate, melted and cooled
3 cups confectioners' sugar
1 cup (2 sticks) unsalted butter, at room temp
1/2 tsp kosher salt
2 Tbsp heavy cream
2 tsp pure vanilla extract
Toppings/Decorations
Chocolate sprinkles or black sanding sugar, for coating
White chocolate
Mini chocolate chips, for decorating
Directions
Prepare the cupcakes: Heat oven to 350°F. Line a 12-cup muffin pan with paper liners.
In a medium bowl, whisk together flour, baking powder, and salt.
In the bowl of an electric mixer, beat granulated sugar and butter on medium-high speed until light and fluffy, about 3 minutes. Reduce mixer speed to medium and add eggs 1 at a time, beating until incorporated before adding the next. Beat in vanilla.
Reduce mixer speed to low and add flour mixture in three parts, alternating with milk and beating just until incorporated.
Divide batter among muffin-pan cups (about 1/4 cup each) and bake until a wooden pick inserted in center of each cupcake comes out clean, 18 to 22 minutes. Transfer to wire rack and let cool.
Directions - Prepare the buttercream
Sift the confectioners' sugar into a large bowl. Using an electric mixer, beat the butter on medium speed until creamy, about 2 minutes. Add sugar and salt and beat until light and fluffy. Beat in cooled chocolate, cream and vanilla. Frost the cupcakes, then roll in black sanding sugar or sprinkles.
Directions - Prepare the Ghosts
Line a baking sheet with a nonstick mat or parchment paper. Microwave white chocolate on 50% power in 30-second intervals, stirring in between, until melted and smooth. Drop spoonful's of melted white chocolate onto prepared sheet and use back of spoon to spread chocolate into ghosts.
Carefully place two mini chocolate chip "eyes" on each ghost and let cool completely, then push ghosts into sprinkle-covered cupcakes.

This candy bar is versatile, use any of your favorite sweets to create this funny goodie bar! For example, you can swap peanuts for broken pretzels,
Ingredients
1/2 Cup sugar
1/2 Cup packed light brown sugar
1 Cup light corn syrup
1 Cup smooth peanut butter
1 Cup roasted, salted Spanish peanuts
4 Cups cornflakes
8-10 oz. Milk or dark chocolate (candy melts or chips work best)

Directions
In a large saucepan combine both sugars and syrup.
Cook over low heat until sugars are dissolved.
Add, one at a time while stirring, peanut butter, peanuts, and cornflakes.
Stir until coated and turn off cooktop.
Spoon and press evenly into a 9" x 13" pan and sprinkle chocolate on top. (Note: If you are not using a non-stick pan, coat with cooking spray before adding cereal mixture)
If chocolate does not melt completely from the heat of the cereal mixture, place in a 250 degree oven and warm until chocolate is spreadable.
Spread chocolate to cover top of cereal mixture.
Once chocolate has set, cut into one and a half inch squares.

These cool tri-colored jello cups are the perfect addition to your next Halloween party or just to make your next spooky movie night a little more special.
Makes 12 cups
Ingredients
12 clear 9-ounce tumblers
6-ounce box of lemon flavored gelatin
6-ounce box of orange flavored gelatin
8-ounce tub of whipped topping, Cool Whip recommended
Candy corns, optional
Directions
Prepare lemon gelatin according to the package directions (2 cups of boiling water to 6 ounces of mix, stir to dissolve mix and add 2 cups cold water). Evenly divide gelatin between the 12 tumblers. You will have 4 oz. per tumbler. Chill overnight.
Prepare orange gelatin according to package directions. Pour orange over the yellow layer and refrigerate overnight.
Top each orange layer with a dollop of whipped topping and garnish with a candy corn
Plastic tumblers are recommended if preparing for children's party

Nothing is more fun than destroying monster……cookies. These not-so-scary cookies are as much fun to make as they are to eat. This base recipe is easy to modify to make it personal with your own favorite sweets. Add chocolate covered candy, sprinkles, pretzels, etc. to make it your own.
Ingredients
Color Gel Food Dye (your choice in color)
1 pack of Eye Sugar Candy
2 3/4 cups all-purpose flour
1 teaspoon baking soda
½ teaspoon baking powder
1 cup butter, softened
1 1/2 cups white sugar
1 egg
1 teaspoon vanilla extract
Directions
Preheat oven to 375 degrees F.
In a small bowl, stir together flour, baking soda, and baking powder. Set aside.
In a large bowl, cream together the butter and sugar until smooth. Beat in egg and vanilla. Gradually blend in the dry ingredients.
Once combined, choose your favorite monster color and add 3-4 drops of gel food dye to your bowl of dough. Combine until you reach your desired color. Remember less is better you can always add more drops as you go.
Using your finished dough roll rounded tablespoons of dough into balls. Place balls of dough onto ungreased cookie sheets.
Bake 8 to 10 minutes in the preheated oven, or until just about to turn golden. Once out of the oven add eye sugar candies while still warm. Let stand on cookie sheet two minutes before removing to cool on wire racks.
Monster Making Tips
Get creative and do multiple varieties of color by dividing your dough. You can have blue monsters, green monsters, red monsters all in one batch!
Always use gloves when working with dye to avoid staining your hands!
Add your favorite fun candies to the sugar cookies such as sprinkles to make a more personalized monster cookie!