Good Bites: Working Moms Find Balance
An episode from the Good Bites series highlighting what's on the minds of women as they manage a profession, a family and time for themselves.
Working Moms Find Balance
In this episode of Good Bites, Presented by Miele, Good Housekeeping's style director Lori Bergamatto invites three of her professionally driven working moms to the table to discuss food, entertaining, parenting and so much more.
Watch more Good Bites episodes by clicking here.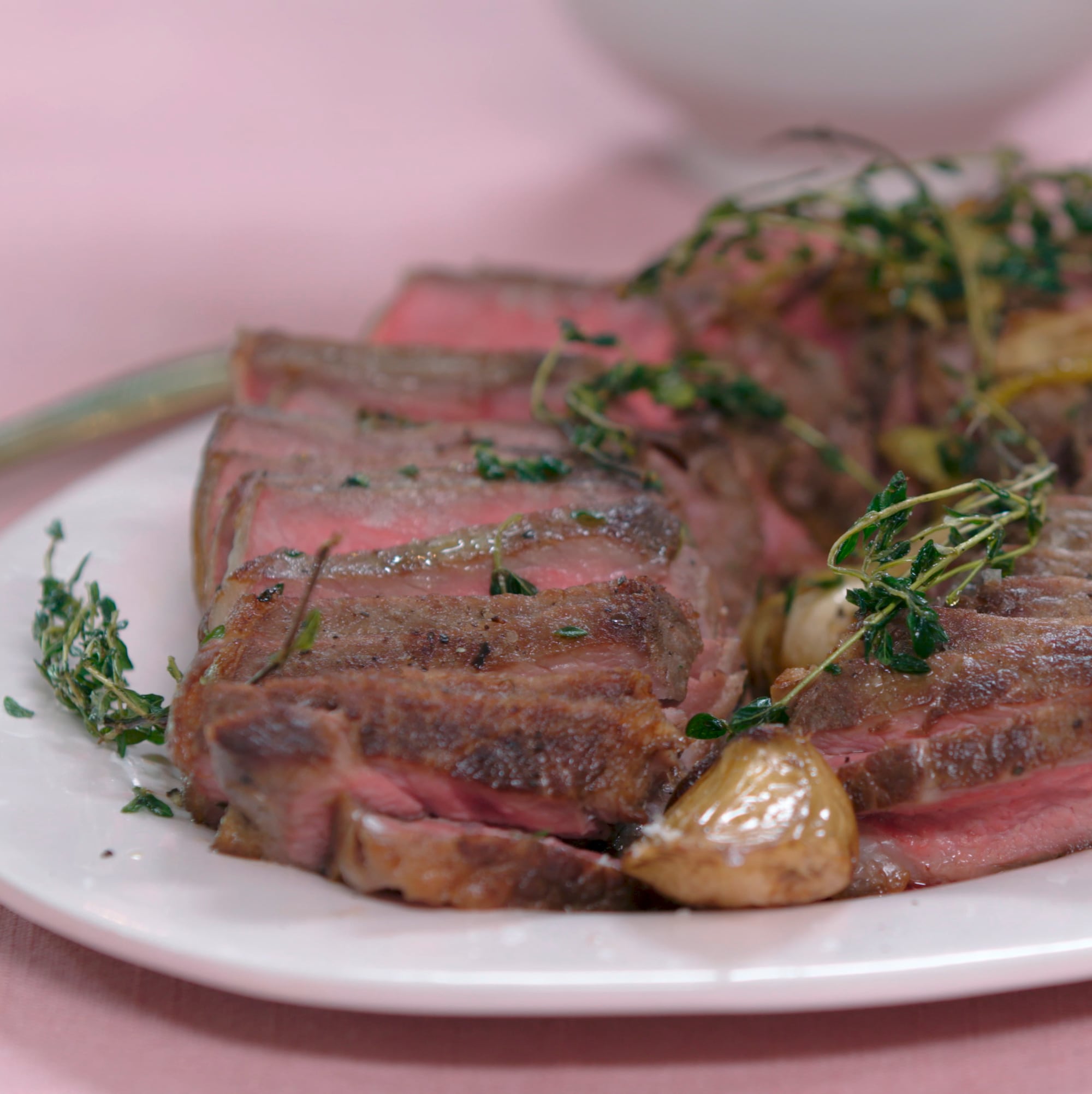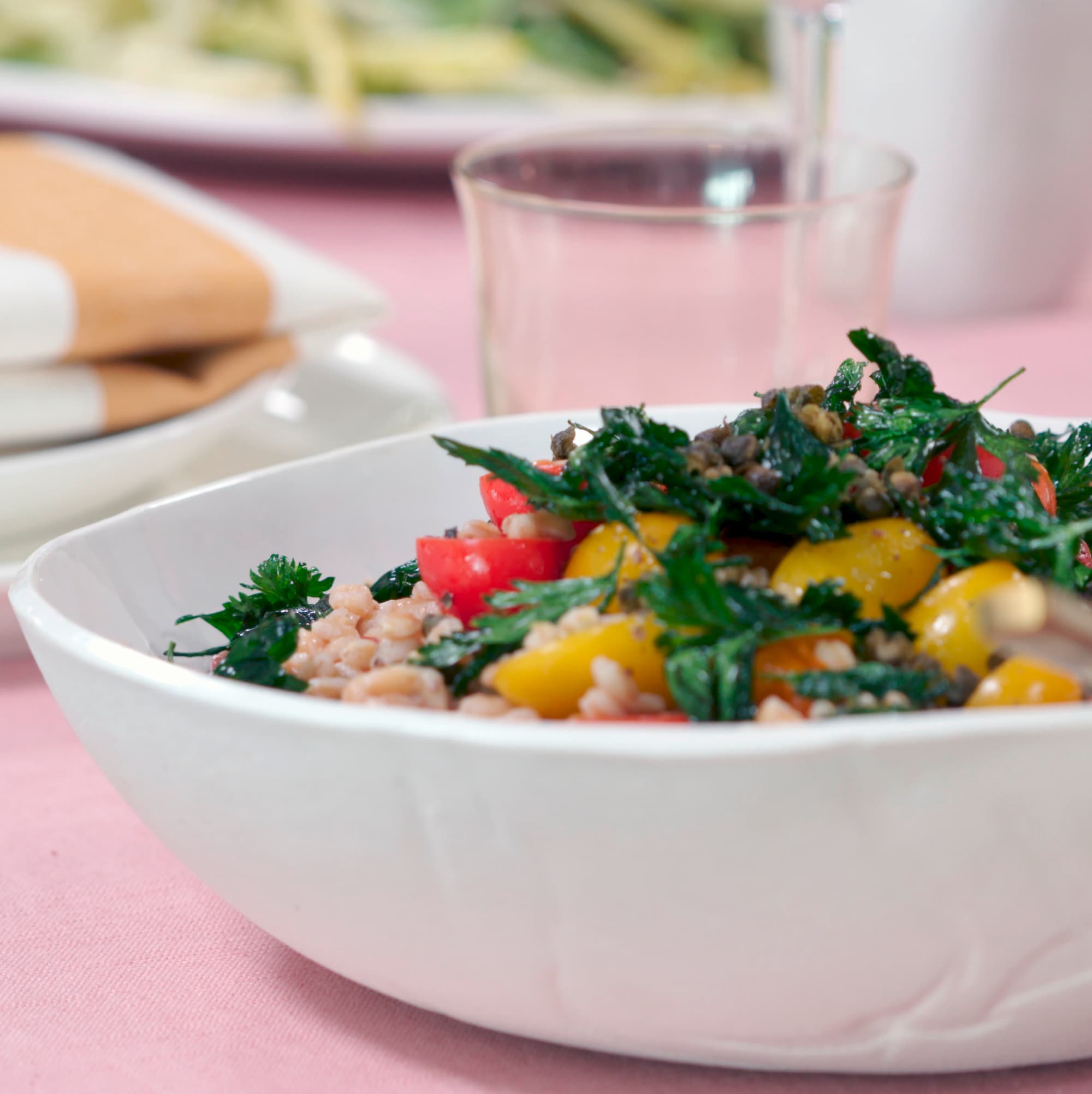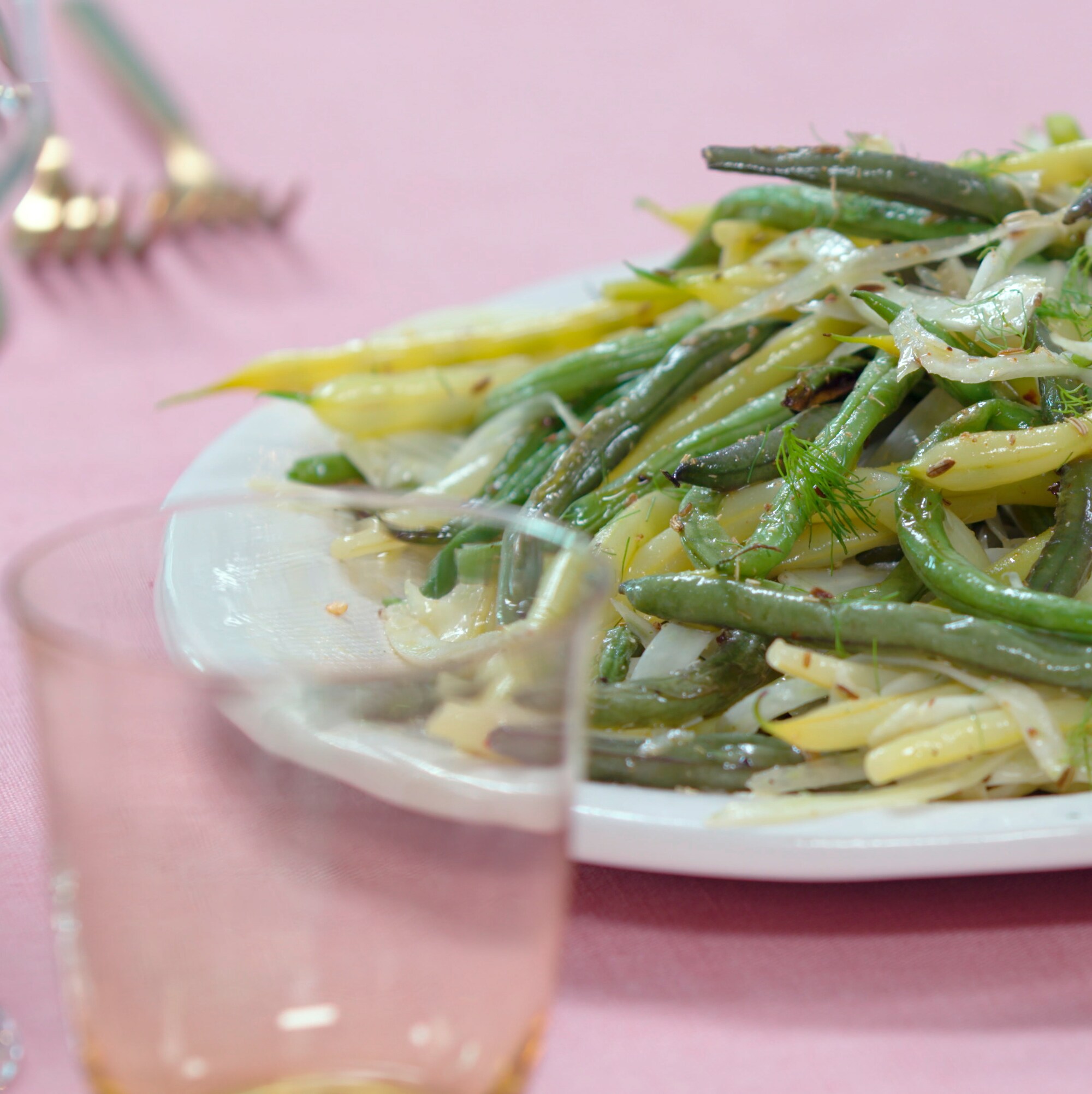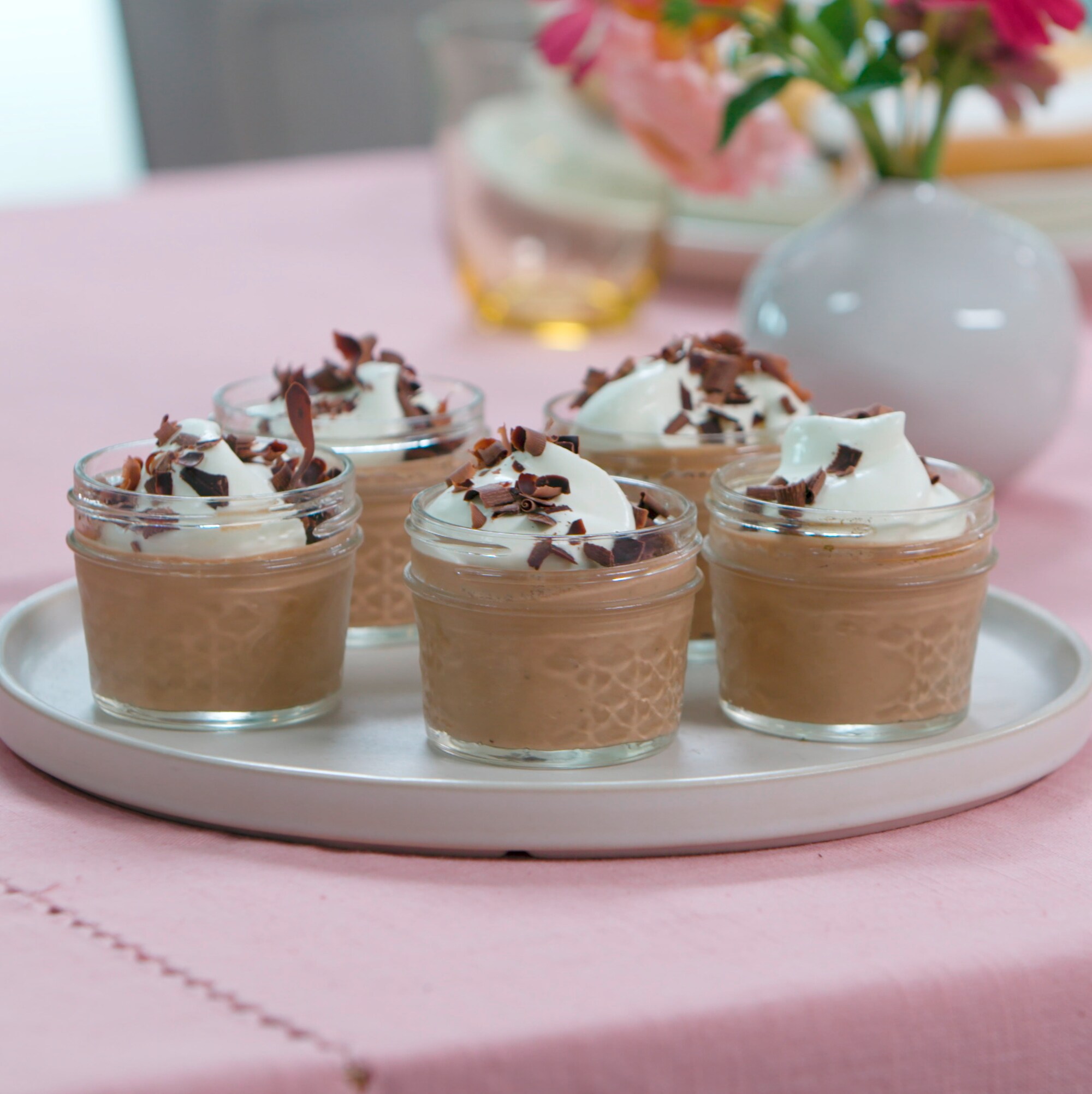 Recipes from the Working Moms Find Balance Episode
Sous vide steak with garlic, lemon and thyme
2 2-in.-thick strip steak (about 1 pound each)
6 cloves garlic
12 sprigs of thyme
Thin strips zest from 1 lemon
5 tablespoons olive oil
Kosher salt and pepper
In two heat-safe gallon-sized plastic bag (resealable plastic bags work), divide place steak, garlic, thyme and 4 tablespoons olive oil and seal tightly, removing any air.
Place sealed bag into Miele Combi-Steam oven and set for 135 degrees Fahrenheit at full steam for 2 hours.
Heat remaining tablespoons of oil in a large skillet on medium-high until oil just begins to smoke. While skillet is heating, remove steak from bag and pat dry. Strain out seasoning from bag, discarding liquid. Season steak with 1/2 teaspoon each salt and pepper and cook until deep brown, 2 to 3 minutes.
Flip steak and add reserved seasoning to skillet scattering around the steak. Cook until steak is deep brown on second side, 2 to 3 minutes. Remove steak and seasoning and let steak rest 5 minutes before slicing. Serve topped with seasonings.
Farro and tomato salad with crispy capers
1 cup farro,
3 tablespoons of tiny capers, patted dry
2 cups flat-leaf parsley leaves
3 tablespoons of sherry vinegar
1½ tablespoons of anchovy paste
4 tablespoons of olive oil
Kosher salt and pepper
1½ pound of mixed colored grape and cherry tomatoes, halved
In small casserole dish, combine farro and 1½ cups water. Place in Combi-Steam oven and set to [steam] mode, and set for 212 degrees Fahrenheit at full steam for 40 minutes. Fluff with a fork.
Meanwhile, Heat 1 tablespoon of oil in a medium skillet over medium-high heat. Add the capers and cook, until crisp, 1 to 2 minutes. Transfer to a paper-towel lined plate.
In two batches, cook parsley until crisp; transfer to plate with capers and repeat with parsley, adding more oil to skillet, if necessary.
In a large bowl, whisk together combine vinegar, anchovy paste, 2 tablespoons oil, ½ teaspoon salt and ¼ teaspoon pepper. Add tomatoes and toss to combine. Let sit tossing occasionally for 10 minutes.
Fold farro into tomatoes, then transfer to a platter. Top with capers and parsley and chili.
Green Bean and Fennel Salad
½ pound green beans, trimmed
3 tablespoon of olive oil, divided
½ pound wax beans, trimmed
Kosher salt
1 tablespoon fennel seed
Pinch red pepper flakes
2 tablespoon white wine vinegar
1 teaspoon honey
1 small bulb fennel, very thinly sliced plus fronds for serving
Fennel fronds, for serving
Set Miele Combi-Steam oven to Convection Bake mode at 450 degrees Fahrenheit. Once oven is heated, turn to Maxi Broil. On a baking sheet, toss green beans with 1 tablespoon of oil and a pinch each of salt and pepper. Broil until just charred, approximately 5 minutes.
Arrange wax beans in a perforated pan and place in Combi-Steam oven and set to Steam mode, and set for 212 degrees Fahrenheit at full steam for 5 minutes; transfer to an ice bath to cool, then pat dry.
Meanwhile, in small skillet on medium, toast fennel seeds and red pepper until fragrant. Let cool, then pulse in spice grinder (or crush with side of heavy skillet) until mostly cracked.
In a large bowl, whisk together vinegar, honey, remaining 2 tablespoons of oil and 1/4 teaspoon of salt. Stir in fennel seeds. Toss beans with dressing and fold in fennel. Serve topped with fennel fronds, if desired.
Espresso Cheesecake
2 8-oz package of cream cheese, at room temperature
1/2 cup sour cream, at room temperature
1/2 cup sugar
1 teaspoon pure vanilla extract
2 large eggs
2 oz unsweetened chocolate, melted and cooled
3 tablespoons espresso, cooled
Unsweetened whipped cream, chocolate shavings, for serving.
Using the electric mixer, beat together the cream cheese, sour cream, sugar and vanilla in a large bowl until smooth. Beat in the eggs one at a time. Beat in the chocolate, then espresso. Divide the mixture among 4-oz ball jars with lids.
Tighten canning jar lids using ONLY your fingertips, ensuring not to fully tighten, as air must escape during the cooking process. Place in the oven on a universal baking tray or on the rack.
Program Combi-Steam oven to sous-vide 176 degrees Fahrenheit for 1½ hours. Start now. When time expires, let cool on counter for about 1 hour then refrigerate until chilled. Serve with whipped cream and chocolate shavings.
Watch more Good Bites episodes by clicking here.