Good Bites: A Hearty Conversation About Nutrition
An episode from the Good Bites series providing nutrition pros and cons.
A Hearty Conversation about Nutrition
In this episode of Good Bites, Presented by Miele, Good Housekeeping's nutritionist Jacklyn London invites three of her health and fitness friends to the table to discuss the pros and cons of food trends, fitness, nutrition, and so much more.
Watch more Good Bites episodes by clicking here.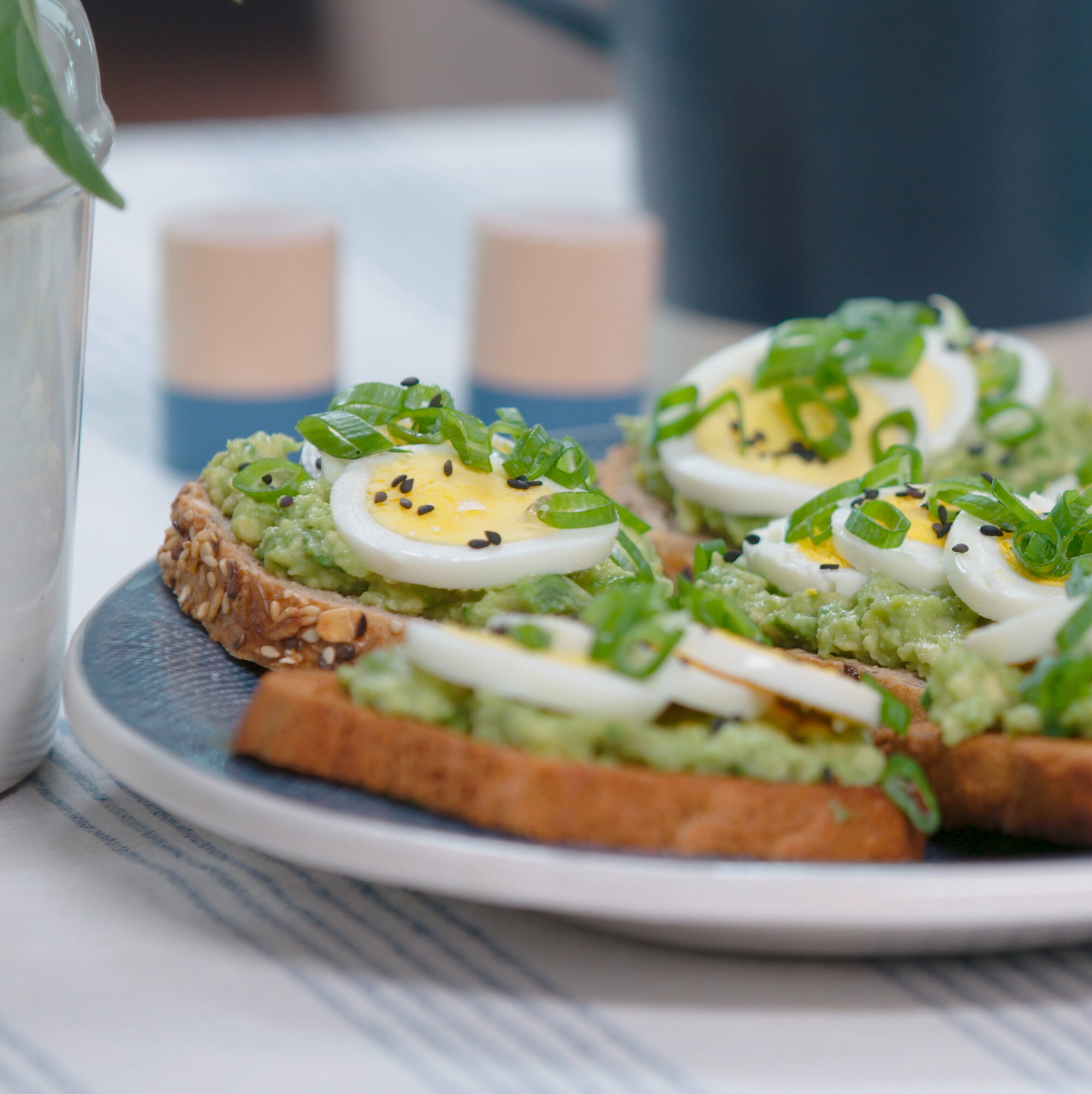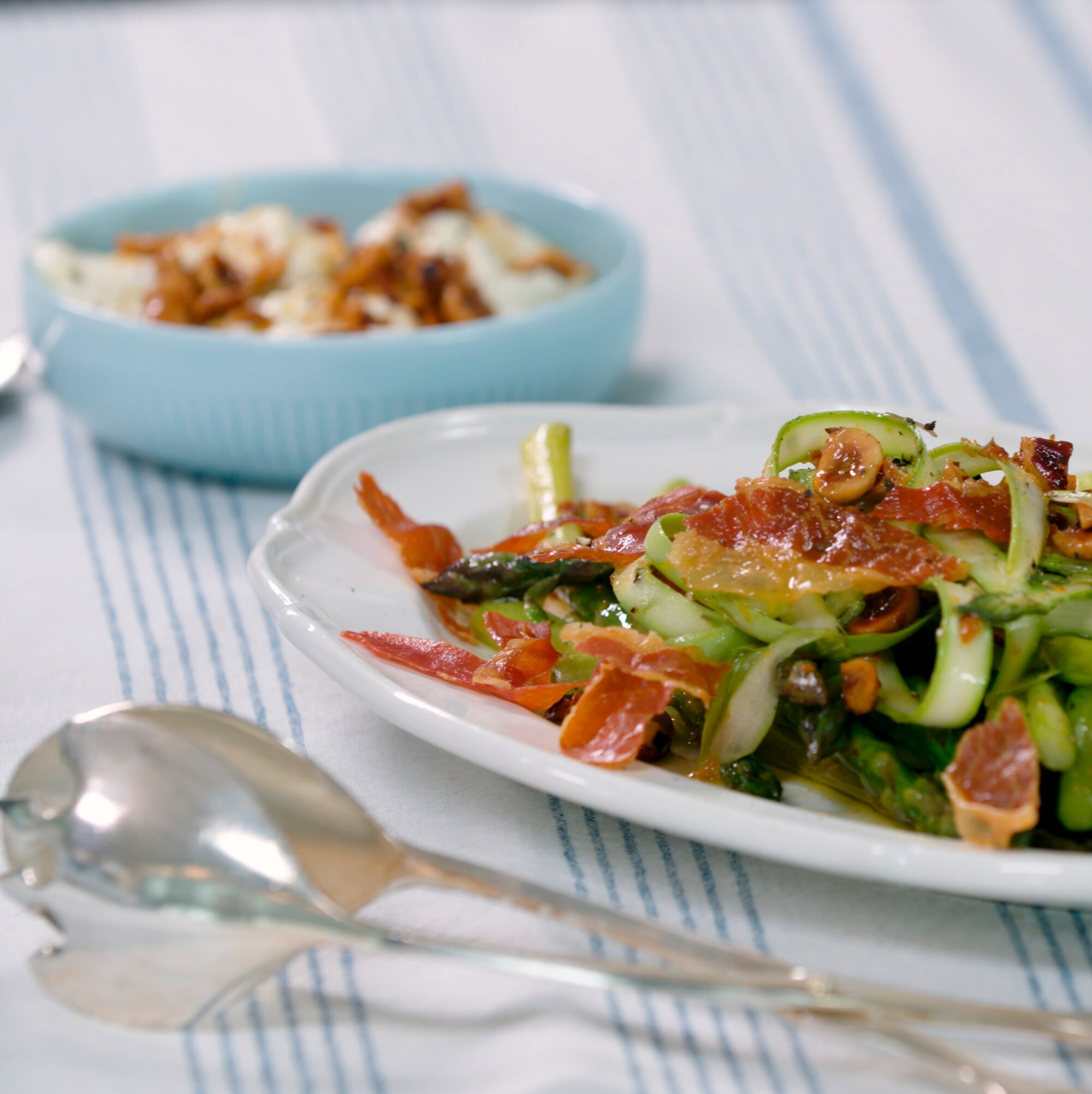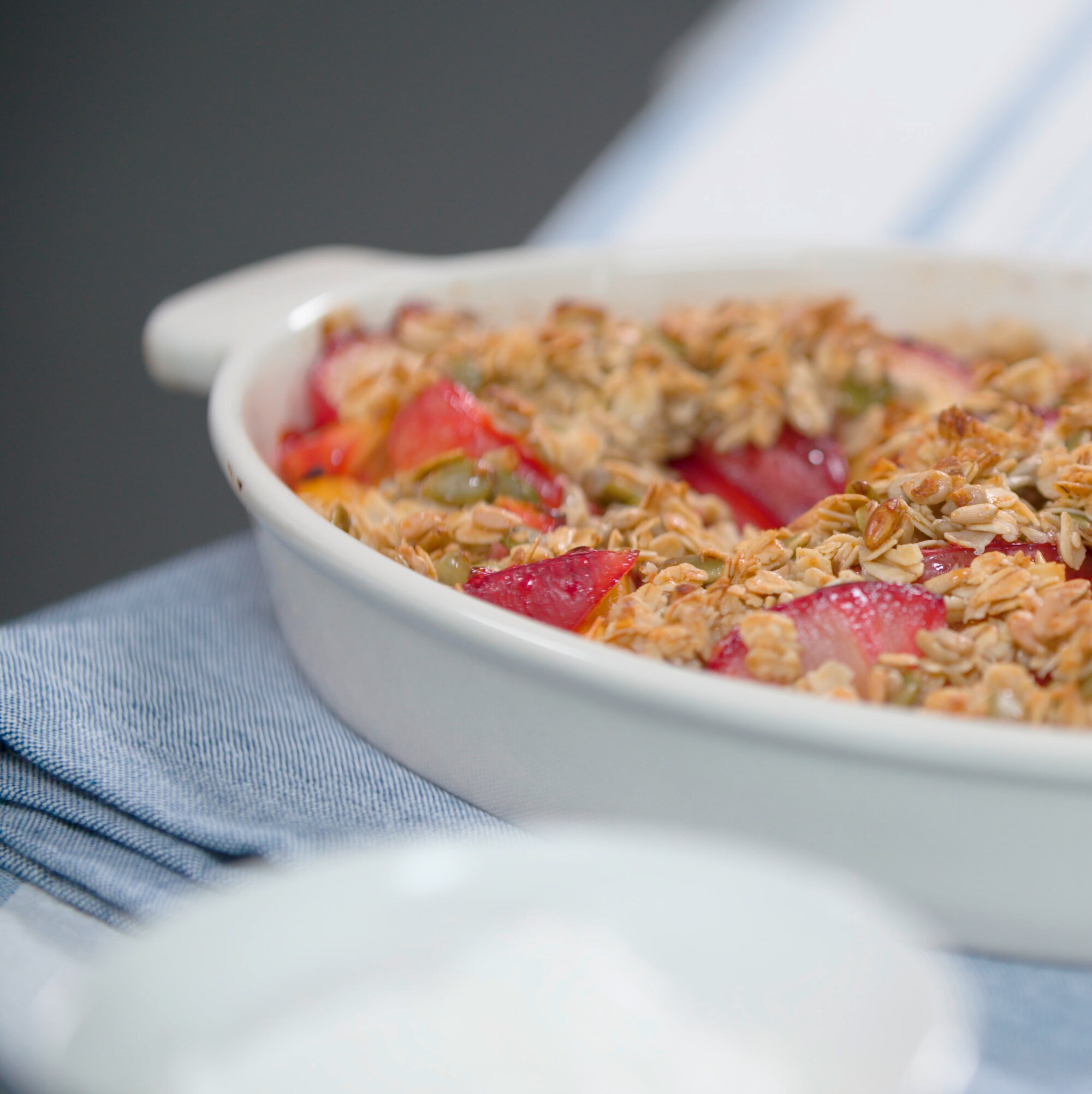 Recipes from A Hearty Conversation about Nutrition episode
Avocado Toast
8 slices whole wheat bread
8 large eggs
2 ripe avocados
2 tablespoons lemon juice
Kosher salt and pepper
2 scallions, thinly sliced
Black sesame seeds, for sprinkling
Serves 8
Place eggs in a perforated steamer pan. Set the Miele Combi-Steam oven to Steam mode, and set for 212 degrees Fahrenheit at full steam for 8 minutes (lightly jammy yolk; cook 10 minutes for hard cooked yolk). When cool enough to handle peel.
Roughly mash avocado with lemon juice, salt and pepper and divide among toasts. Slice the eggs and arrange on top of avocado. Sprinkle with scallions and sesame seeds.
Asparagus with hazelnut vinaigrette
4 thin slices prosciutto
1/4 cup plus 1 tablespoon olive oil, divided
1 clove garlic, pressed
1/2 cup hazelnuts, toasted and skins removed, roughly chopped
2 Meyer lemons
11/2 pounds medium asparagus, trimmed
8 oz burrata
Set Miele Combi-Steam oven to Convection Bake 375 degrees Fahrenheit with 0% moisture. Line a sheet tray with parchment and place prosciutto on top. Bake until crisp, 15 minutes. Transfer to a paper towel and let cool.
Meanwhile, place 1/4 cup olive oil in a small pot, then press garlic clove in and cook on a cooktop over medium-low until fragrant, 1 to 2 min. Add hazelnuts and cook until golden brown, 4 to 5 minutes. Grate in the zest of the lemons and continue cooking for 1 minute. Squeeze in the juice of half of 1 lemon and season with 1/2 teaspoon salt; stir to combine. Transfer to a large bowl.
Set 4 spears asparagus aside and peel the lower third of the remaining spears. On a rimmed baking sheet toss asparagus with 1 Tablespoon of olive oil and 1/4 teaspoon each salt and pepper. Set Miele Combi-Steam oven to Convection Bake mode at 215 degrees Fahrenheit with 70% moisture for 3 minutes. Add second stage, Combi-mode, Convection Bake at 425 degrees Fahrenheit with 0% moisture for 6 minutes. Start Now. Transfer to bowl with dressing and toss to coat.
Remove and transfer asparagus to a platter, leaving dressing in bowl. Then, using a vegetable peeler, shave remaining 4 spears asparagus into bowl with reserved dressing and toss to combine.
Top asparagus with prosciutto and asparagus ribbons, then drizzle with remaining hazelnut mixture over the top. Serve with burrata.
Baked plums with pumpkin and sunflower granola
4 plums, each cut into 8 wedges
1 tablespoon orange zest
1 tablespoon plus 1 teaspoon honey
2 teaspoons coconut oil
1/2 cup old-fashioned rolled oats
2 tablespoons raw sunflower seeds
2 tablespoons raw pumpkin seeds
In a shallow 2-quart casserole dish, toss plums and orange zest. Place on rack in the Miele Comb-Steam oven and set to Convection Bake mode at 215 degrees Fahrenheit with 30% moisture for 10 minutes.
Meanwhile, in a small bowl, combine honey, coconut oil and 1/4 teaspoon salt. Microwave on high for 30 seconds.
In a large bowl, toss oats and seeds together. Drizzle honey mixture over oat mixture and stir to combine.
Remove plums from oven and sprinkle with oat mixture. Return to oven. Set Miele Combi-Steam to Convection Bake mode at 375 degrees Fahrenheit with 0% moisture and bake until the granola is golden brown and the plums are jammy, about 20 minutes.