Not sure how to cook shrimp? Let your Combi-steam oven do the work for you! This shrimp recipe is easy to make and can be served as a quick weeknight meal over linguine, or as an impressive appetizer over crostini. The crostini can be made ahead of time and stored in an airtight container until ready to use.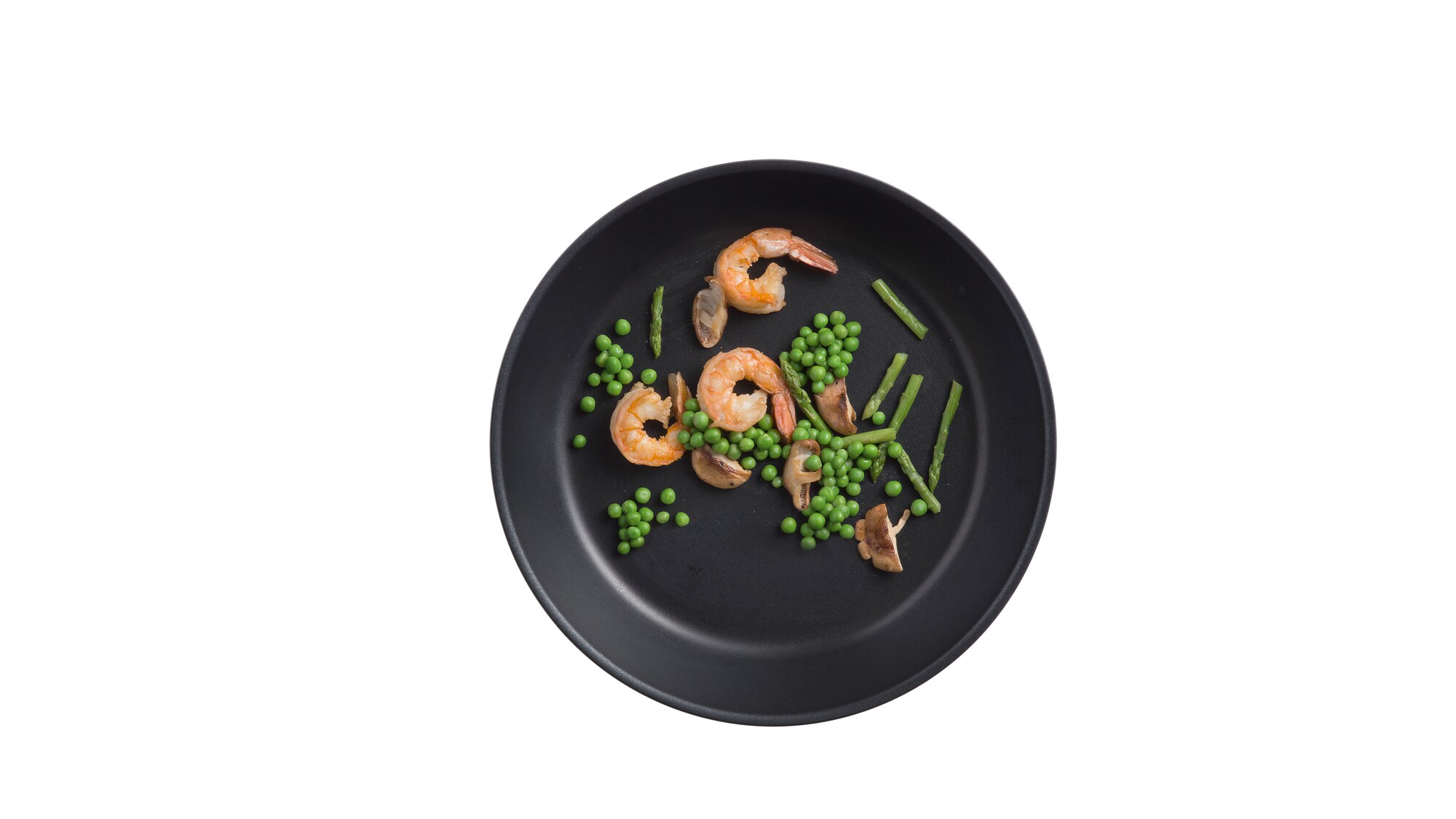 Ingredients
1 pound shelled and deveined large shrimp, 16/20 count, defrosted if frozen
Kosher salt
6 cloves garlic, thinly sliced
1/3 cups extra-virgin olive oil
1 teaspoon crushed red chili flakes
1/4 cup fresh parsley, minced
1 tablespoon dry sherry, such as manzanilla (optional)
1 teaspoon finely grated lemon zest

Directions
Place the shrimp in a perforated steam pan.
Place in top third of Combi-steam oven with a solid pan on a rack below to catch the juices.
Program the oven: Select Operating modes / Steam Cooking / 3 minutes.
While the shrimp are cooking, prepare the sauce.
Combine the garlic and olive oil in a large sauté pan and cook over moderately low heat, stirring occasionally, until the garlic is very fragrant and just starts to brown, 4 to 5 minutes. Add the chili flakes and cook 15 to 30 seconds more. Stir in the parsley, sherry, lemon zest and a generous pinch of salt. Remove from the heat and let stand until the shrimp are cooked.
When the shrimp are done, remove from the Combi-steam oven and add to the pan with the sauce. Stir until shrimp are coated with the sauce.
For the crostini:
Ingredients
1 baguette, sliced into 1/2-inch thick slices
¼ cup olive oil
Salt and pepper to taste
Small parsley sprigs, for garnish

Directions
Preheat the oven to Convection bake 375° F.
Place the baguette slices on a universal tray lined with parchment paper.
Brush each slice with olive oil and season with salt and pepper to taste.
Bake for about 8 minutes, until the crostini are starting to turn golden brown.
Remove and top with the cooked shrimp, drizzling some sauce over top. Garnish with parsley sprigs.
Alternatively, you can eat the shrimp separately and use the crusty bread for dipping in the sauce.