Fudgy or Cakey? These Glorious Brownies Are Both
In partnership with Food52
We've teamed up with Food52 to streamline your weeknight dinner routine with smart, delicious recipes the whole family will want to dig in to. Here, food writer and recipe developer Posie (Harwood) Brien shares the secret to her favorite brownie recipe: steam!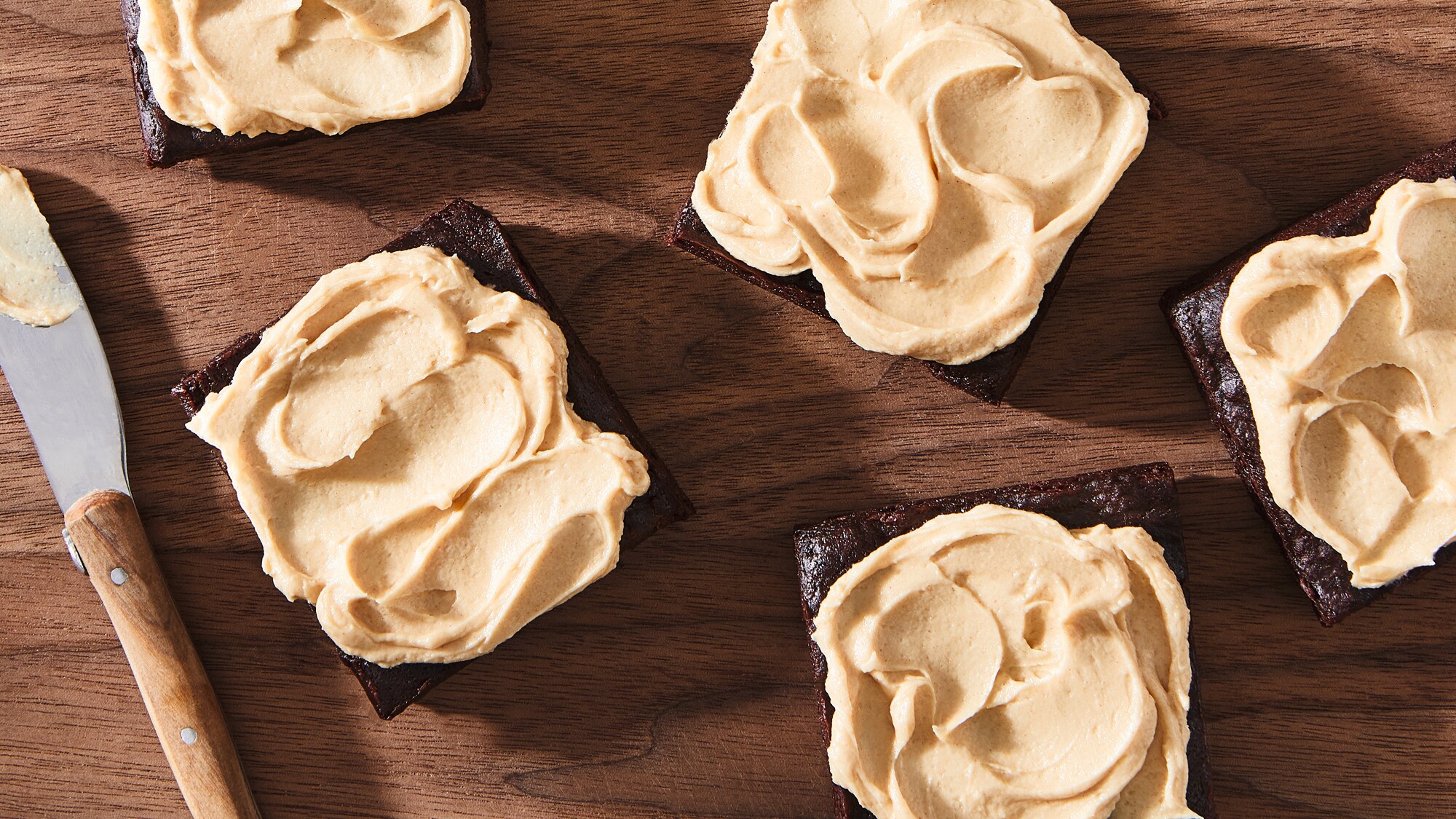 When it comes to my dessert cravings, I tend to gravitate toward something warm and freshly baked, like a soft, tender cake or a chewy cookie. But whipping up a dessert isn't always in the cards—I don't always have the time (or the foresight) to plan anything very involved, especially if I'm already prepping and making dinner. Luckily, there are plenty of ways to make dessert that has freshly baked coziness and convenience in one. Enter: brownies.

Brownies are relatively quick and pretty foolproof–they don't require much attention or finesse, and absolutely no babysitting. But since they usually fall somewhere on the spectrum from fudgy to cakey, I've always struggled to find one that strikes just the right balance between the two.

It turns out that there's an unexpected method for achieving just that: steaming. If you've never thought to steam a baked good before, consider this steamed brown bread or mantou (Chinese steamed buns). Steaming yields a moist and tender crumb, and when used with brownie batter, it creates a squidgy, fudgy brownie that also manages to be fluffy and cake-like. All in one!

Steaming is particularly simple if you have a steam oven, like the Miele Combi-Steam Oven, but you can absolutely use a basic stovetop method (a steamer basket set into a pot of simmering water). Just pop your batter-filled pan into the steam oven and let it do its thing while you carry on making dinner or folding the laundry or living life. Once you let the brownies cool, you'll slather them with an absolutely dreamy peanut butter frosting.
Steamed Brownies With Whipped Peanut Butter Frosting

By POSIE (HARWOOD) BRIEN
Ingredients
For the brownies
1/2 cup (113 grams) unsalted butter
2 ounces (60 grams) unsweetened chocolate
1 cup (198 grams) granulated sugar
2 eggs
2 teaspoons vanilla extract
1/4 teaspoon espresso powder (optional)
1/3 cup (28 grams) cocoa powder
2/3 cup (60 grams) all-purpose flour
1/4 teaspoon salt
1/4 teaspoon baking powder

For the whipped peanut butter frosting
1/2 cup (113 grams) unsalted butter, softened
1 cup (270 grams) creamy peanut butter (not natural peanut butter)
2 3/4 cups (312 grams) confectioners' sugar
5 tablespoons heavy cream
1 teaspoon vanilla extract
Directions
Melt the butter and the unsweetened chocolate together over a double boiler (or in the microwave in 30-second increments), stirring until the mixture is smooth and evenly melted.
Transfer to a large mixing bowl (or the bowl of a stand mixer) and add the sugar, whisking until smooth. Add the eggs, one at a time, mixing well between each. The batter should look shiny and glossy.
Add the remaining ingredients and mix until the batter is just combined; do not overmix.
Pour the batter into a well-greased 9-inch square pan. Cover the pan with tin foil. If using a steam oven, turn the oven onto steam mode and cook for 35 minutes.
If using a stovetop method, place a steamer basket inside a pot large enough to fit your brownie pan. Fill the pot with enough water to just reach the bottom of the basket. Bring the water to a simmer. Place the pan on top of the basket, cover the pot, and cook for 35 minutes. You'll need to check on the water level at least once or twice to be sure it hasn't evaporated too much, and may need to add more.
Remove the pan carefully from the oven or pot and let cool fully before frosting.
To make the frosting: Beat the softened butter with the peanut butter until fluffy. Add the confectioners' sugar, 1 cup at a time, alternating with the heavy cream. Add the vanilla and beat until very fluffy. If you need to adjust the texture, add more cream (if too thick) or more confectioners' sugar (if not fluffy enough).
Spread the frosting over the cooled brownies.
Can you skip the frosting? Yes. Should you? No. Its salty-sweet flavor and whipped, creamy texture is a very good foil to the richness of the chocolate. But if you're not a peanut butter fan, not to worry. This recipe welcomes all manner of creative riffs and tweaks. Here are a couple of ideas:
Make 'em extra minty: Add 1/4 teaspoon of peppermint extract to the brownie batter and top with peppermint frosting (like this one). Use crushed peppermint candy in the frosting for a pop of pink or spirulina powder for an all-natural green hue.
Go fruit forward: Swirl 1/2 cup of raspberry jam into the batter after you pour it into the pan. Mix 1 cup of crushed freeze-dried raspberries into a batch of basic vanilla buttercream for the frosting.
Bring on the campfire vibes: Swap 1/4 cup of the flour in the recipe for 1/4 cup of finely crushed graham crackers. Once baked, top with a layer of marshmallows and pop it under the broiler for a minute or two (watch carefully!) until they turn a toasty golden brown.
No matter which direction you take, these are the kind of brownies that make weeknights (and any night) a little bit brighter.
These fudgy-meets-chewy brownies come together in a cinch with Miele's Combi-Steam Oven. This streamlined, high-tech kitchen appliance not only gives you expertly steamed results at the touch of a button, but also has all the functions (and then some) of a traditional oven.