These dehydrated tomatoes are the perfect addition to any dish. From salads, main dishes or even as a snack, you will be amazed at how sweet and delicious homemade dried tomatoes can be.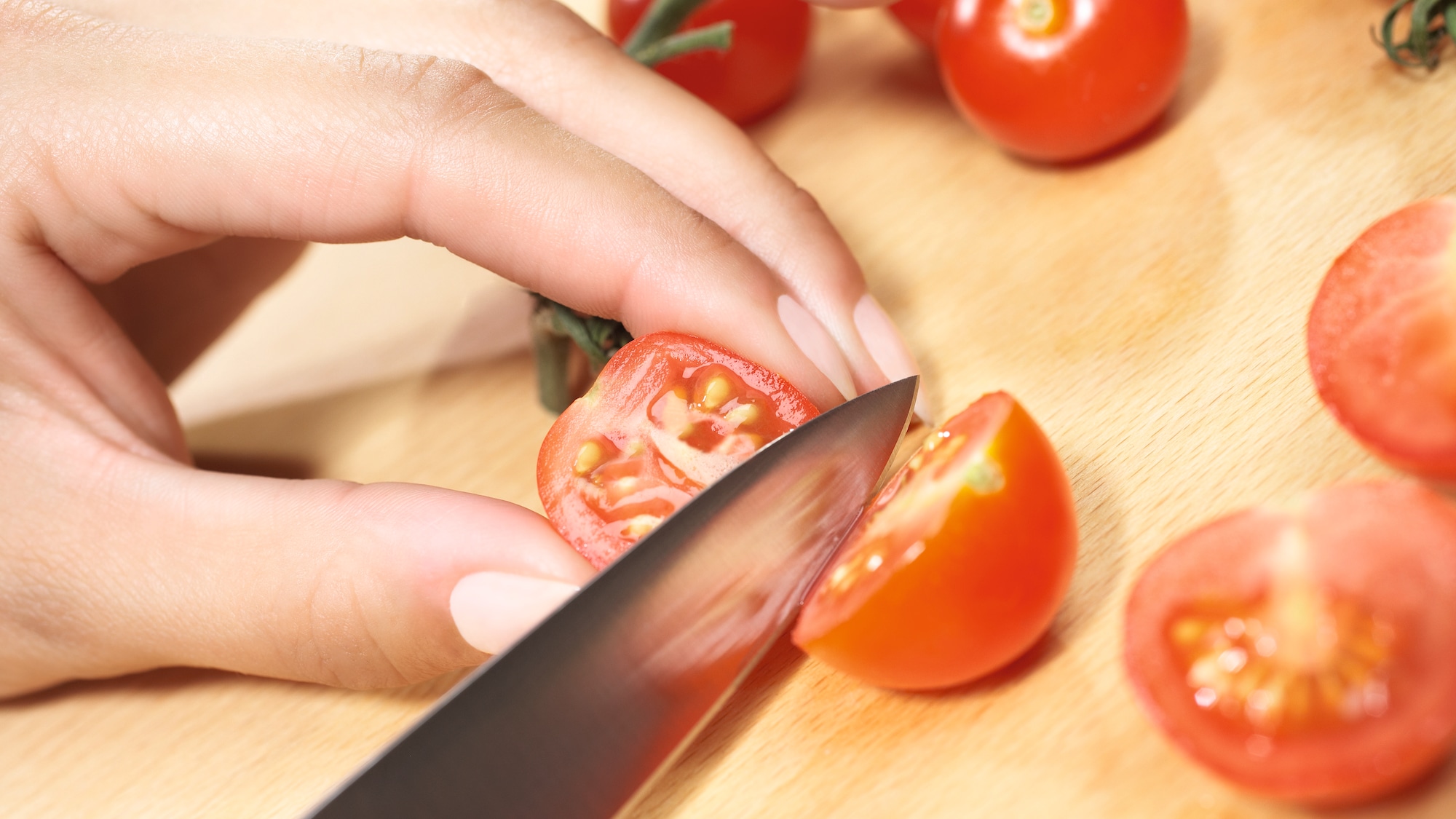 Ingredients
1 Pint of cherry tomatoes
Salt and pepper to taste
1 Teaspoon dried rosemary (optional)
Directions
Set the oven temperature by going into Operating modes / Special Modes / Dehydrate / 170°F and set the time to 8 hours. If your oven does not have a dehydrate feature, you can simply set the temperature to 170°F or the lowest it will go close to that. Alternately, you can use a countertop dehydrator.
Line a universal baking tray with parchment paper.
Cut the cherry tomatoes in half lengthwise and place them cut side up on the prepared pan, making sure not to over-crowd.
Season with salt, pepper and dried rosemary if desired.
Place in the oven and cook for 8 hours.
Transfer to a container with a lid and refrigerate until ready to use. They will last 4-6 months if refrigerated.
Use as you would any sun-dried tomato, over salads, in sauces or as a snack.