Wake up with a delicious cup of coffee and a slice of homemade Coffee Cake. This Coffee Cake recipe has the sugar and spice you need to add a little fun to your morning routine.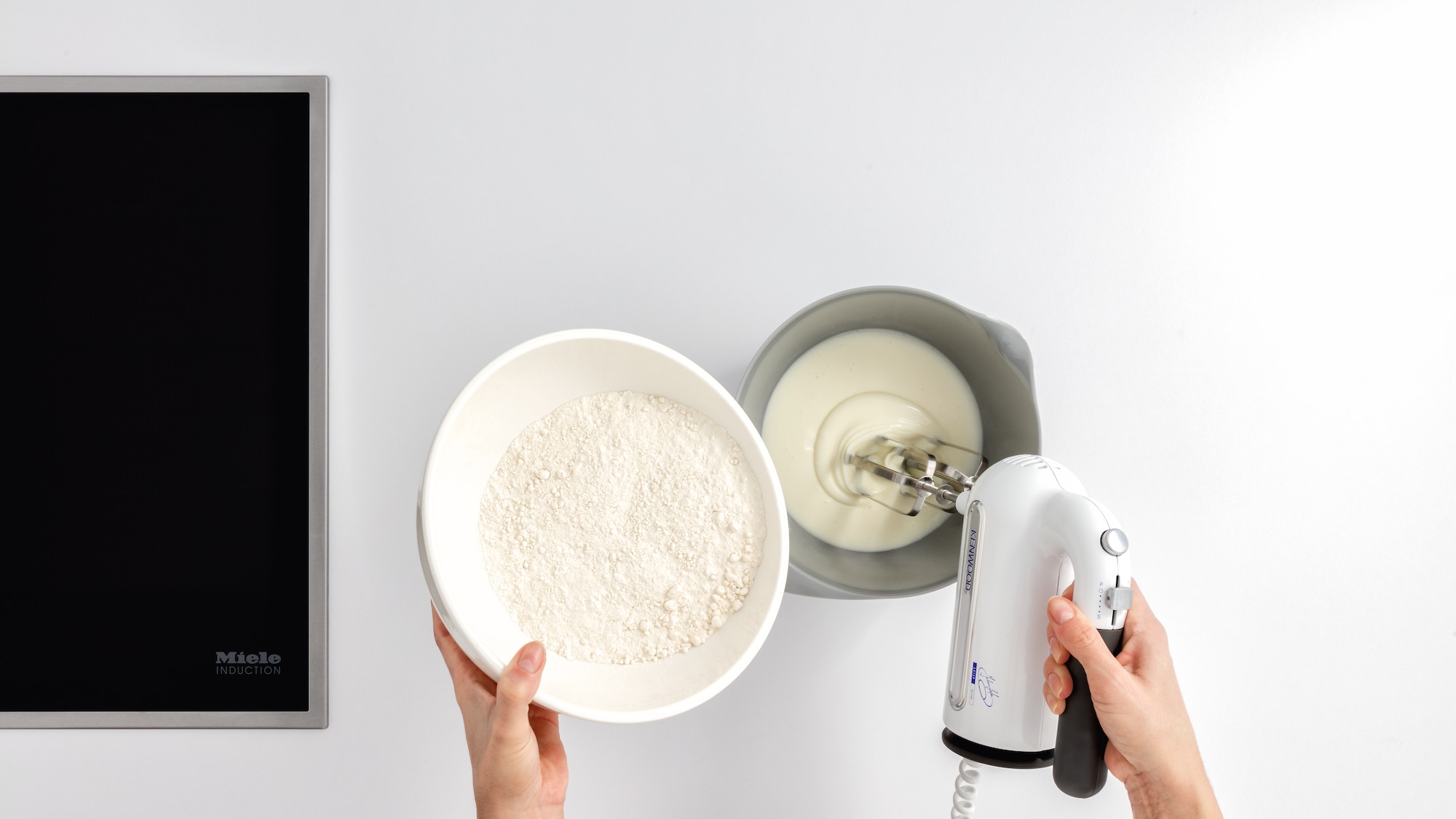 Cake Ingredients
1 ½ sticks unsalted butter
½ cup dark brown sugar, firmly packed
1 cup granulated sugar
1 teaspoon baking powder
½ teaspoon baking soda
½ teaspoon salt
1 teaspoon cinnamon
1 teaspoon vanilla extract
2 large eggs
2 cups all-purpose flower
1 cup sour cream
Streusel Topping Ingredients
¾ cup dark brown sugar, firmly packed
¾ cup chopped pecans
1 teaspoon cinnamon
Icing Ingredients
1 cup confectioners' sugar
1/4 teaspoon vanilla extract
3 tablespoons milk

Directions
Preheat the oven. Operating Modes / Convection Bake / 350°F.
Prepare the cake. In a large mixing bowl, beat together the butter, sugars, baking powder, baking soda, salt, cinnamon, and flavor, mixing until smooth.
Add the eggs one at a time, beating well after each addition. Add the flour alternately with the sour cream, stirring to combine.
Spoon the batter into a lightly greased Miele round baking tin.
To make the topping: Combine the brown sugar, nuts and cinnamon, stirring to combine.
Sprinkle the topping over the batter in the pan.
Bake the cake for 40 minutes or until it's golden brown on top. Remove it from the oven, and cool briefly before drizzling with icing.
For icing: Place confectioner's sugar in a small bowl. Stir in vanilla; then add milk gradually until glaze can be drizzled easily over cooled cake.