No need to wait for Taco Tuesday to make this flavorful and easy recipe. These beef tacos are packed with flavor and are simple to prepare any night of the week, no matter how busy! Keep the ingredients in the pantry so you can make this in a snap anytime. Look for canned tomatoes that have cilantro, lime or chiles added in to save time and add more flavor!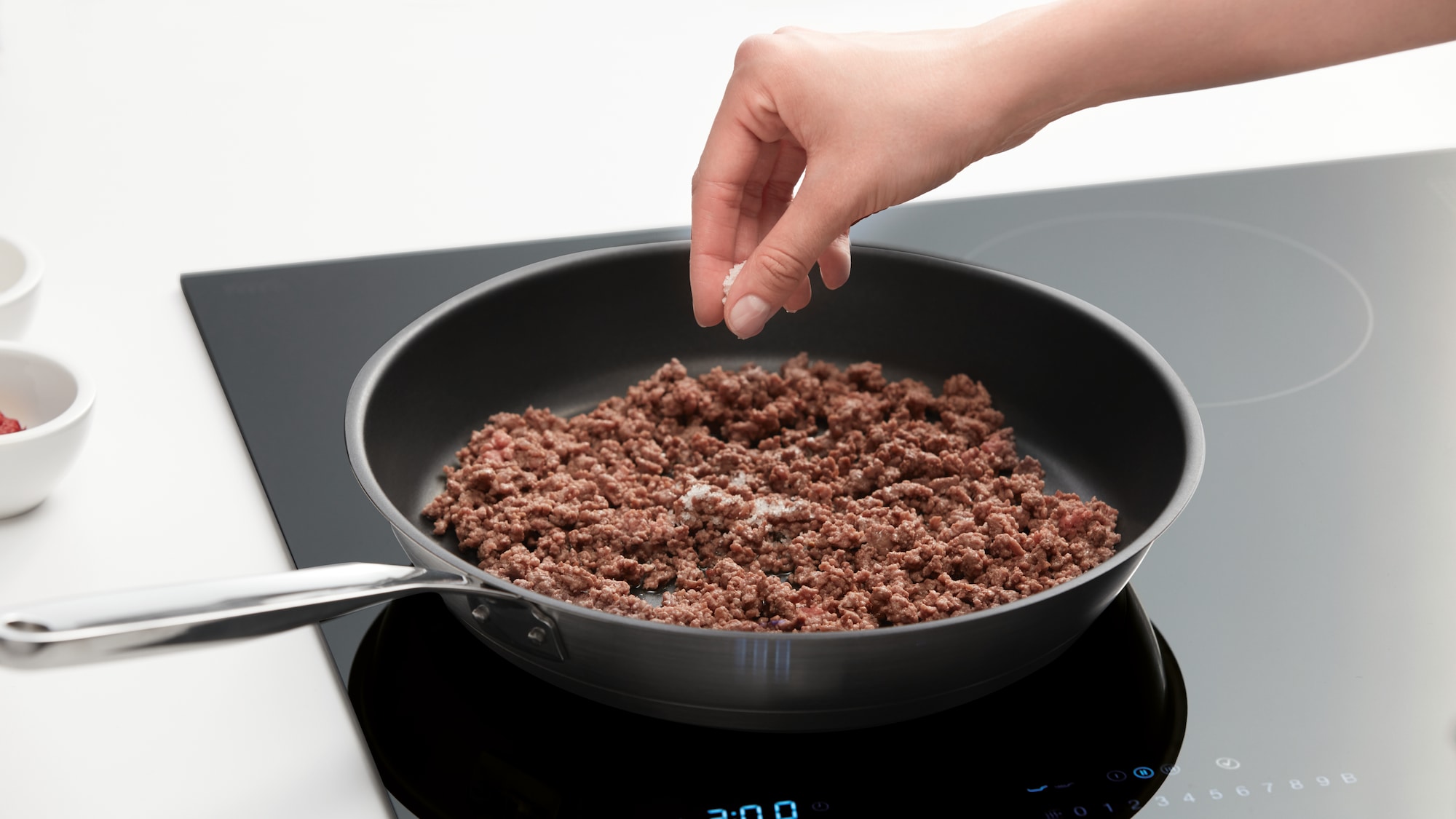 Ingredients
1 Ib. lean ground beef
1/2 Teaspoon ground cumin
1/2 Teaspoon ground coriander
1/2 Teaspoon chili powder
1 Cup onion, diced
1/2 Cup red bell pepper, diced
1 (10 oz.) Can diced tomatoes with cilantro and lime added, or plain diced tomatoes, drained
1 (4 oz.) Can diced green chiles
1 Tablespoon hot sauce
1/4 Cup cilantro, chopped
Salt and pepper to taste
Corn tortillas
Sour cream
Lime wedges
Directions
Heat a large sauté pan over medium-high heat.
Add the ground beef and cook for 3-4 minutes, until starting to brown.
Add the cumin, coriander and chili powder. Season to taste with salt and pepper.
Continue to cook a few minutes longer until the meat is nicely browned.
Add the drained tomatoes, green chiles and cook for 3 minutes more.
Add the hot sauce and mix well.
Heat the tortillas on a griddle or dry skillet.
Fill each tortilla with some of the meat mixture and garnish with chopped cilantro, sour cream and serve with a lime wedge.
To view this cooking video click here