App-based control of Miele robot vacuum cleaners*
Want to communicate with your robot vacuum cleaner?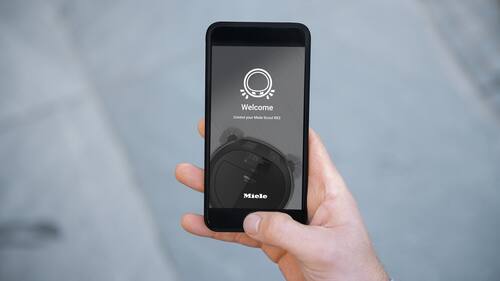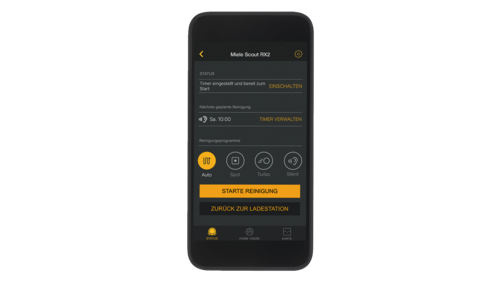 Status display
The welcome screen gives you all the key information at a glance, e.g., which mode the Scout RX2 is currently in and when it will begin the next cleaning operation. With just two clicks you can select a cleaning mode and start the robot vacuum cleaner straight away.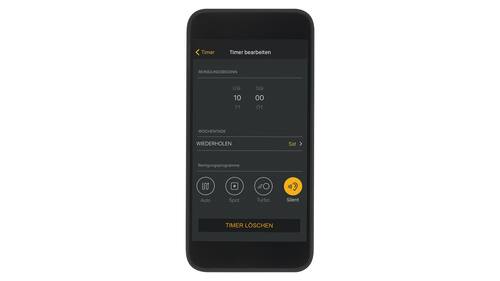 Timer
The timer function can be used to program the start time of cleaning. Up to 7 individual timers can be set, allowing cleaning to start at different times every day of the week.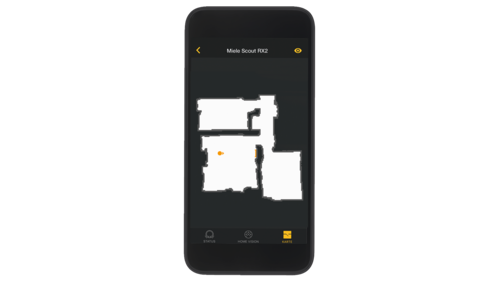 Home Mapping
The Scout RX2 navigates systematically through the rooms and generates a map of the area being cleaned. You can therefore track where the Scout RX2 is at any given time and find out which areas have already been cleaned.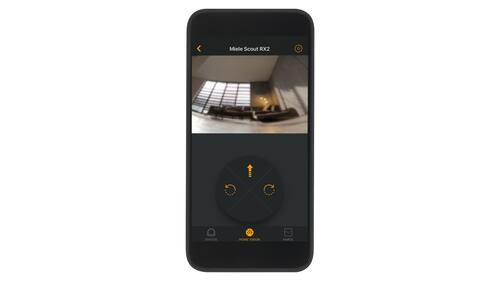 Home Vision
With the Home Vision function, you can check that everything is in order at home at any time. Using the front cameras, you can also monitor the activities of the robot vacuum cleaner in real time. The camera image is sent via live tracking to your mobile device securely and in encrypted form.
Features depend on model. Images are only examples and used for explanation purposes