Cookware from the "All Steel" series from iittala
Perfect cookware for Miele Cooktops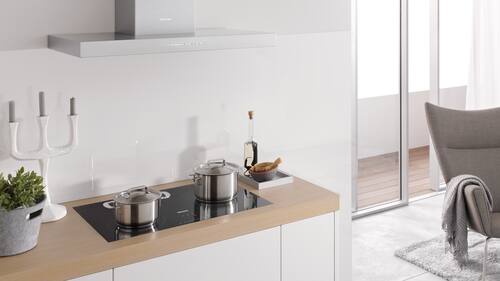 Perfect cookware for Miele Cooktops
To use an induction cooktop you need induction-compatible cookware. Depending on the type of cookware you use or how full your pans are, noise can occur when cooking on an induction cooktop. To prevent these noises, we have developed our "All Steel" cookware together with the brand iittala: pots and pans are perfectly attuned to Miele induction cooktops and produce virtually no noise – meaning you can cook in peace. The "All Steel" cookware from iittala also features perfectly flat, high-quality bases. This means that there is optimum contact with the cooktop and the heat is distributed particularly evenly.   
Features depend on model. Images are only examples and used for explanation purposes
Subject to technical changes; no liability accepted for the accuracy of the information given.