Perfect dining culture with Miele drawers
The perfect temperature for every dish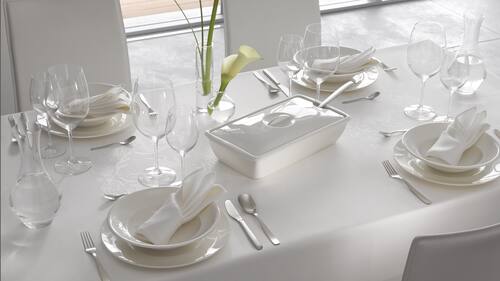 Perfect table culture
Meals consisting of several courses can be very challenging: how can the quality of cooked food be maintained while keeping it warm until it is served? "Once served, how can rapid cooling of plated food be avoided?" A convenient solution: Miele warming drawers - the perfect addition to your Miele built-in appliances. dishware can be pre-heated in a Miele warming drawer ready for serving when food is ready, without taking up space in the oven. "Equally, dishes can be kept warm before serving without the food losing its quality." You and your guests can enjoy multi-course menus at your leisure without the loss of quality. "However, Miele warming drawers have more to offer:" You can easily cook sumptuous dishes in them using the "low temperature cooking" mode - a treat for any lover of good food.
Features depend on model. Images are only examples and used for explanation purposes
Subject to technical changes; no liability accepted for the accuracy of the information given.