Cleaning systems*
This makes baking fun!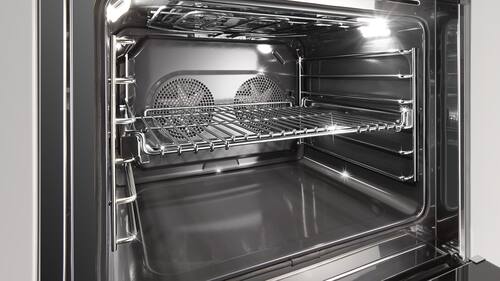 Exclusive to Miele
Self Clean ready
Thanks to Self Clean Ready Accessories, not only the cooking compartment, but also the side runners, baking and roasting racks and the FlexiClip fully telescopic runners are sparkling clean after every Self Clean program. During the Self Clean process, Self Clean Ready Accessories accessories can remain inside the oven to be cleaned at the same time as the oven.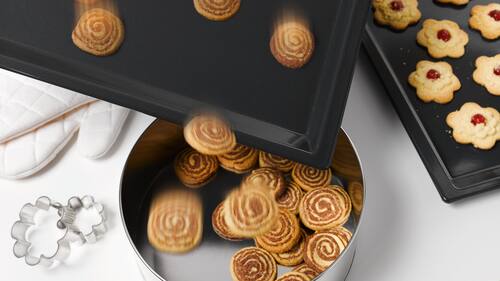 Exclusive to Miele
PerfectClean finish
Cleaning made easy: Many components of the Miele oven, e.g. cooking compartment, baking trays and baking and roasting racks, are equipped with a patented surface finish with unique non-stick properties. Persistent staining is easily removed using water with a dash of washing-up liquid and a sponge.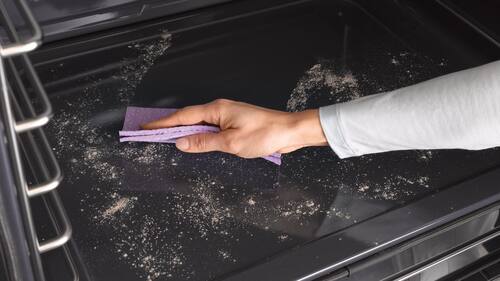 Exclusive to Miele
self-cleaning
self-cleaningis an automatic process in which residue in the oven is incinerated to ash at a very high temperature. This makes arduous scrubbing and abrasive cleaners a thing of the past. The pyrolytic self-cleaning feature turns all food residue to ash which can be easily removed from the oven surfaces without a trace. When it comes to energy consumption: As much as necessary - as little as possible.
Features depend on model. Images are only examples and used for explanation purposes