Product Detail
USD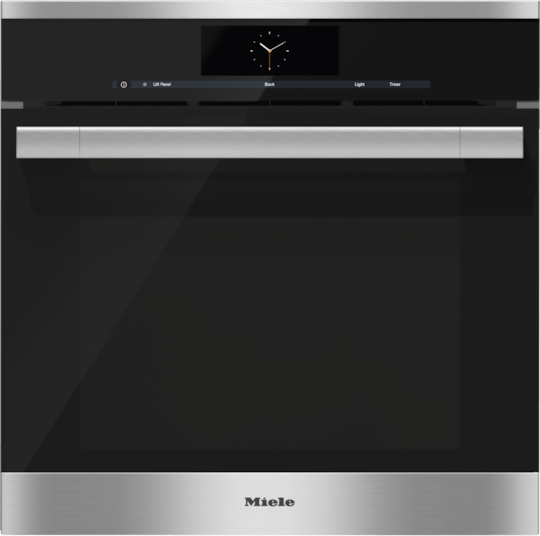 DGC 6765
Steam oven with full-fledged oven function and XXL cavity - the Miele all-rounder with water (plumbed) connection for discerning cooks.
---
Your exclusive advantages
Features depend on model – images are only examples and used for explanation purposes
PerfectClean universal baking tray (1)
PerfectClean baking and roasting rack (1)
Perforated stainless-steel cooking container (2)
Unperforated stainless-steel cooking containers (1)
Product data sheet
Show all technical details
Follow the link and you will find all the resources you need for planning and installing any of our products
Whether you are looking to replace an appliance or plan a new kitchen – you will find all the relevant installation drawings for your Miele appliance here. Please note that our products should only be installed and maintained by authorized experts. In the event of queries, please call us for some no-obligation advice!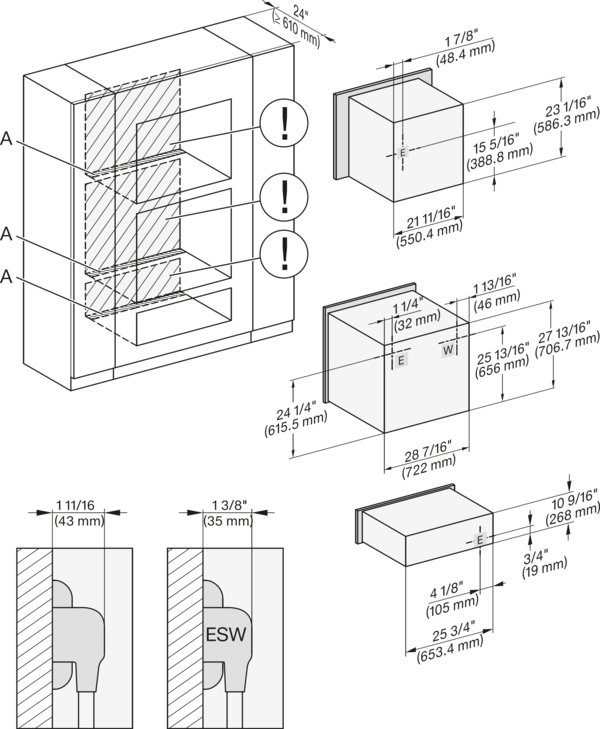 Descriptions
DGC 6x6x (AM) + EBA 6808, H 6x80 BP, ESW 6x80, H 6x80-2BP, Installation Combi wide front, Installation drawing, Proud, NA
A - Cut-out (4" x 28" / 100 mm x 720 mm) in the bottom of the cabinet for power cord and ventilation
- Electrical and water supplies are recommended to be placed in adjacent cabinetry.
Additional cabinet depth is required when placing the electrical and water supplies behind the appliance.
E = Electric connection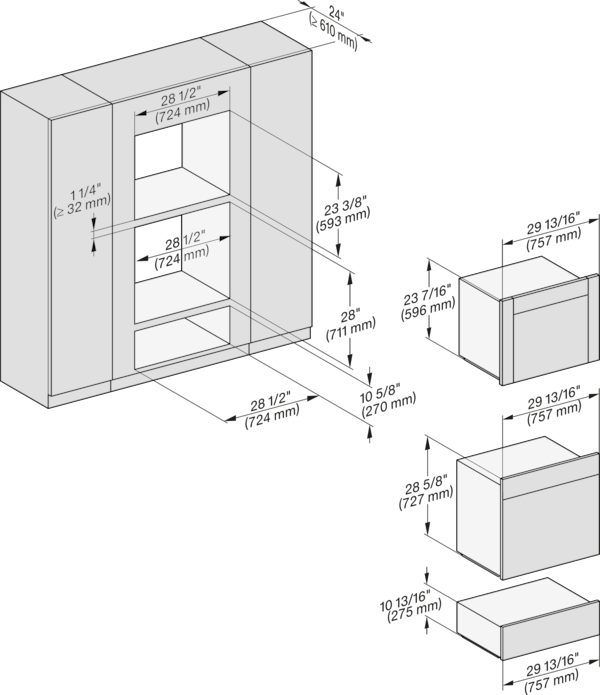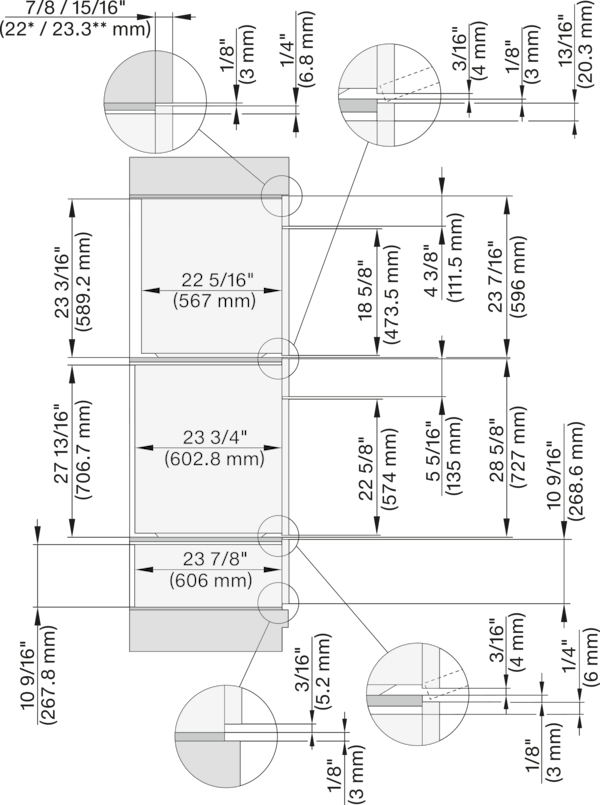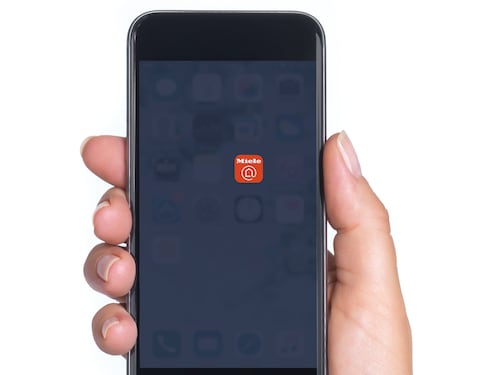 Monitor your Miele appliances while you are on the go.
With the Miele@mobile app for your smartphone or tablet you can now connect all your Miele appliances and benefit from its smart home features.
Subject to technical changes; no liability accepted for the accuracy of the information given.