Free shipping on online orders over $75 within the contiguous US.
CombiSets
How many cooking zones would you like? Would you like to have a built-in barbecue grill or broiler/fryer? CombiSets provides professional, and individual, solutions to meet your requirements. The stainless steel modules with knob controls can be combined any way you like. With a choice of electric, induction or gas heating, you are sure to find the right cooktop to meet all your cooking needs.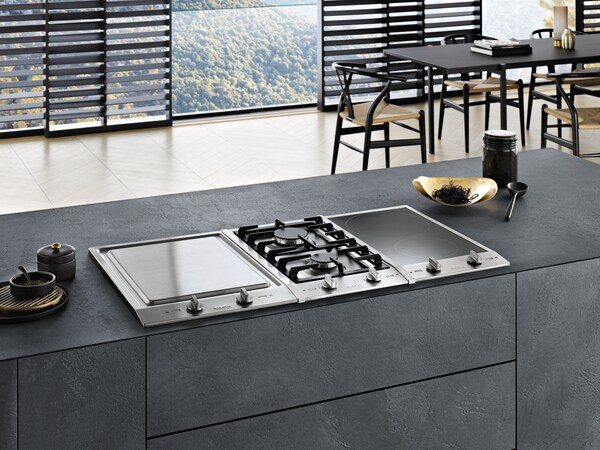 The exciting range of Miele ProLine appliances
Cooking with the unusual
Ambitious cooking requires professional technology. For this, Miele offers a variety of special appliances including a Tepan Yaki, electric barbecue, induction wok, deep-fat fryer, barbecue grill, and many more. Discover a new level of enjoyment!
Go to products
Broad range of appliances
Heating styles for individual cooking habits
Miele ProLine appliances are available with electric, induction, and gas heating. There's a cooktop for every style of cooking.
Go to products
A variety of sizes
Suitable model sizes for every kitchen
Do you cook with just a few pots and pans or do you like to conjure up lavish meals with lots of cookware? Depending on the ProLine element, Miele offers up to three appliance widths which can be combined to create your personal cooking space. By creating your own appliance combination, you will always have enough space for your cookware.
Go to products
Subject to technical changes; no liability accepted for the accuracy of the information given.