Freestanding wine storage units
Eye-catching: A freestanding wine storage unit will quickly become the visual centerpiece of your kitchen. Freestanding appliances are extremely flexible: If you move house, you can simply take your appliance with you and set it up again in your new kitchen.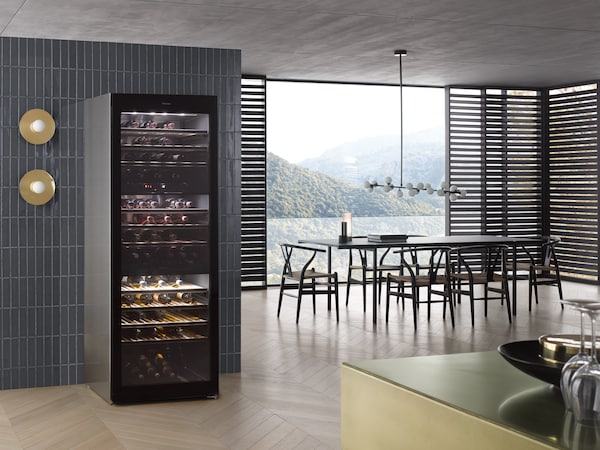 Features depend on model – images are only examples and used for explanation purposes
Subject to technical changes; no liability accepted for the accuracy of the information given.