Product Detail
USD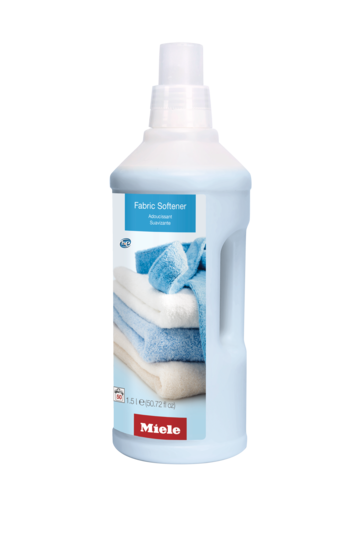 WA SO 1502 L
Fabric conditioner 0.39 gl especially well-suited for all textiles made of terry cloth.
For soft and cuddly laundry
Fresh, natural fragrance
Prevents electrostatic charges in washer dryers
High yield — for 50 laundry loads
Simply perfect laundry care. With Miele.
---
Your exclusive advantages
Cleanliness for comfort (2)
Softener
For a fresh scent
Miele fabric conditioner for laundry with a unique, fresh and natural fragrance.
Soft and cuddly laundry
For your well-being
Soft and cuddly laundry to make for your well-being – thanks to the Miele softener
Cleaning performance (1)
Perfect results
Always perfect results
"The formula especially developed for Miele washing machines stands for reliable, perfect washing results."
Follow the link and you will find all the resources you need for planning and installing any of our products
Subject to technical changes; no liability accepted for the accuracy of the information given.