Product Detail
USD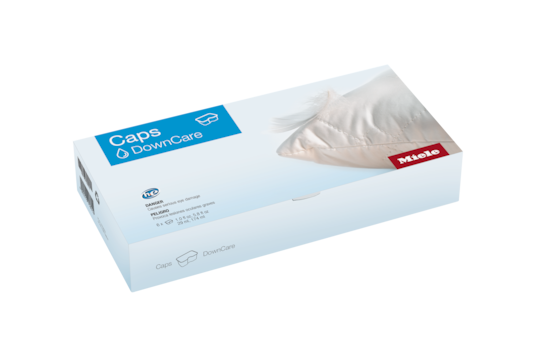 WA CDC 0601 L
DownCare capsules 6-pack special detergent for down fabrics.
Maintains the elasticity and breathability of down
Lanolin for effective cleaning and gentle care
Feathers do not stick together and remain fluffy
Dispensed exactly and easy to use
For 6 wash cycles in all Miele W1 washing machines
---
Your exclusive advantages
Cleaning performance (2)
Perfect results
Always perfect results
"The formula especially developed for Miele washing machines stands for reliable, perfect washing results."
Special detergent for down
Ideal for down
Clean pillows, sleeping bags and down-filled clothing gently and efficiently using the special down detergent.
Follow the link and you will find all the resources you need for planning and installing any of our products
Subject to technical changes; no liability accepted for the accuracy of the information given.