UltraTabs Multi Voucher With Purchase of EcoFlex Dishwasher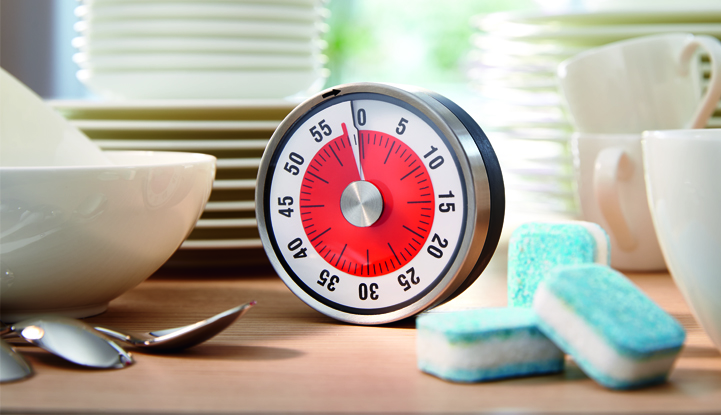 Discover the different with Miele's UltraTabs Multi
For a limited time, we are thanking consumers who chose Miele's EcoFlex dishwasher with an UltraTabs Multi voucher. Experience the new UltraTabs Multi in combination with the new QuickIntenseWash program for best cleaning and drying results in less than one hour!

Redeem Offer
Redemption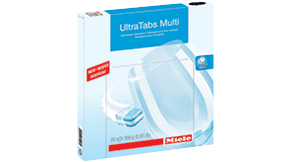 Option 1: Free Introductory Dishtabs
Discover the difference of Miele UltraTabs Multi in combination with the QuickIntenseWash program. Receive an introductory offer of 20 Miele UltraTabs Multi for free.
This is a one-time offer of 20 tabs when you register your Miele dishwasher.
Simply choose "option 1" when entering the redemption site.
Get Free Tabs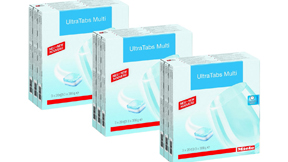 Option 2: Stock-pile of Dishtabs
Stock-pile offer consists of 180 UltraTabs Multi at a special price of $59.99 (30% savings).
To activate this option, simply choose "option 2" when entering the redemption site.
You will be prompted to register your dishwasher and will receive a one-time use promotional code for mielestore.com.
Get Promotional Code
General Conditions
The voucher is valid for either 1 free UltraTabs Multi pack of 20 (20 tabs) or for 3 x UltraTabs Multi pack of 60 (180 tabs) at a special price.
Details
A limited time offer from Miele US
This campaign offer is only valid in combination with the purchase of a Miele G 6000 EcoFlex dishwasher.
Models applicable for this campaign will contain voucher inside dishwasher.
Voucher alone has no cash value
Only one voucher per order
Cannot be combined with any other promotional campaign
Selling the voucher on is not permitted
The voucher can only be redeemed on mielestore.com; no value in store
Images are only examples