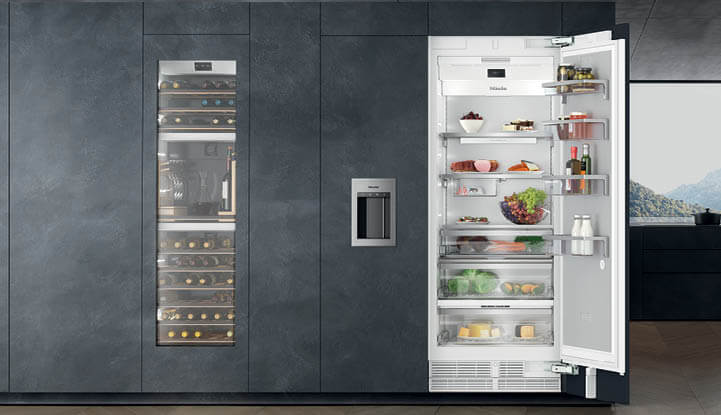 Explore the Next Generation of MasterCool. Quality You Can See, Feel, and Taste.
Our newest line of cooling products has been engineered to keep each piece of food as fresh as possible – down to the exact, optimized degree.
Subscribe for Email Updates
Highlights
Push2Open
Next generation MasterCool appliances allow for a handleless design. Simply apply slight pressure to the door and it will open gently to an ajar position.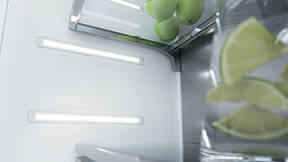 BrilliantLight
Efficient and durable LED lighting ensures perfect interior illumination. With SoftStart functionality – gradually increasing its intensity to full brightness.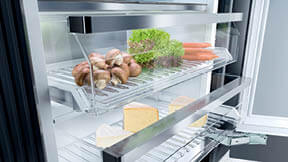 MasterFresh Drawers
In humidity-controlled MasterFresh drawers, your food is stored in individual micro-climates. Your food – especially fruit and vegetables – stays fresh up to 5x longer.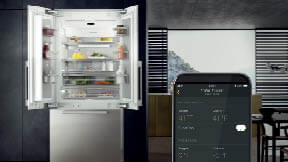 WiFiConn@ct
With WiFiConn@ct you can conveniently connect your Miele appliance to the internet via WiFi. Check appliance status when you are home or away, receive notifications, or use the Miele online shop to place orders.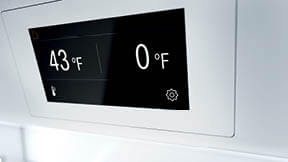 MasterSensor
A high-quality, color-touch display ensures effortless operation and seamless integration with Miele's full assortment of built-in appliances.
Subscribe