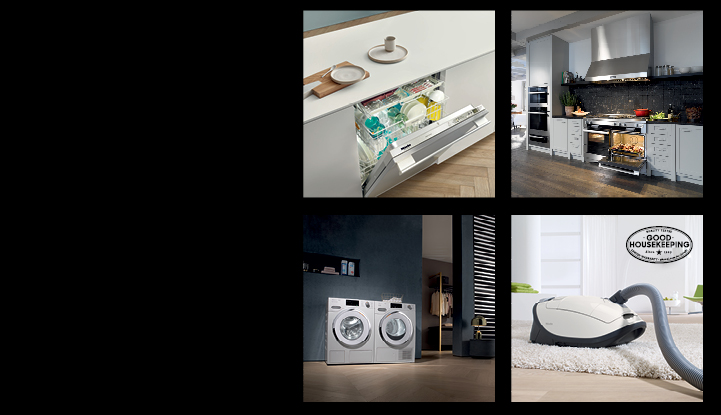 Good Housekeeping Limited Warranty Seal
earned for Miele Vacuum Cleaners, EcoFlex Dishwashers, Ranges, W1 Washing Machines, and T1 Dryers. Terms and conditions apply.
Learn more
Overview
What's the Importance?
Products aren't awarded the Good Housekeeping Seal – they earn it. When a product has the Seal it has been thoroughly evaluated by the scientists, engineers and technicians at the Good Housekeeping Institute (GHI). Founded in 1909, GHI has the distinction of being the oldest consumer product-testing lab of its size in America. Its stringent clearance standards set the benchmark for product integrity.
Two-Year Limited Warranty
The Good Housekeeping Seal symbolizes a two-year warranty. If any product that bears our limited warranty Seal proves to be defective within two years from the date it was first sold to a consumer by an authorized retailer, we, Good Housekeeping, will refund the purchase price or $2,000, whichever is less or, at Good Housekeeping's sole discretion, repair or replace the product.
What to Do?
If you believe a product defect exists, write to: Consumer Services & Seal Coordinator, Good Housekeeping Magazine, 300 West 57th Street, New York, NY 10019. Please inform Good Housekeeping of any defect as soon as possible. Receipt must be provided.