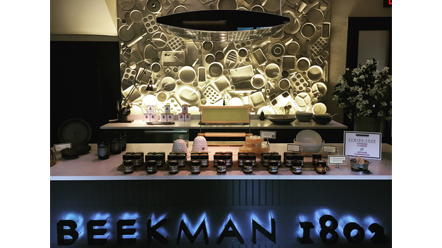 Beekman 1802 was founded in 2003 as an extension of Beekman Farm in Sharon Springs, NY. The mission of the company is to highlight craftsmanship and design and to encourage community and the idea of seasonal living.

Beekman 1802 is an integrated media company supported by the hit reality TV series, The Fabulous Beekman Boys, a best-selling book, The Bucolic Plague, and the popular website, beekman1802.com. There are three bestselling cookbooks, a book on home decor, and the award winning Beekman 1802 Almanac, a quarterly magazine that helps readers cultivate a better life each and every season.

One of the fastest growing lifestyle brands in the country, Beekman 1802 beauty, home, and gourmet food products have been featured in stores such as Anthropologie, Bloomingdales, Nordstrom, Henri Bendel, Williams-Sonoma, Murray's Cheese, Whole Foods, and in fine hotels around the world

The flagship Beekman 1802 Mercantile in Sharon Springs, NY, is home to the Miele Demonstration Kitchen.

Learn more about seasonal living at beekman1802.com.