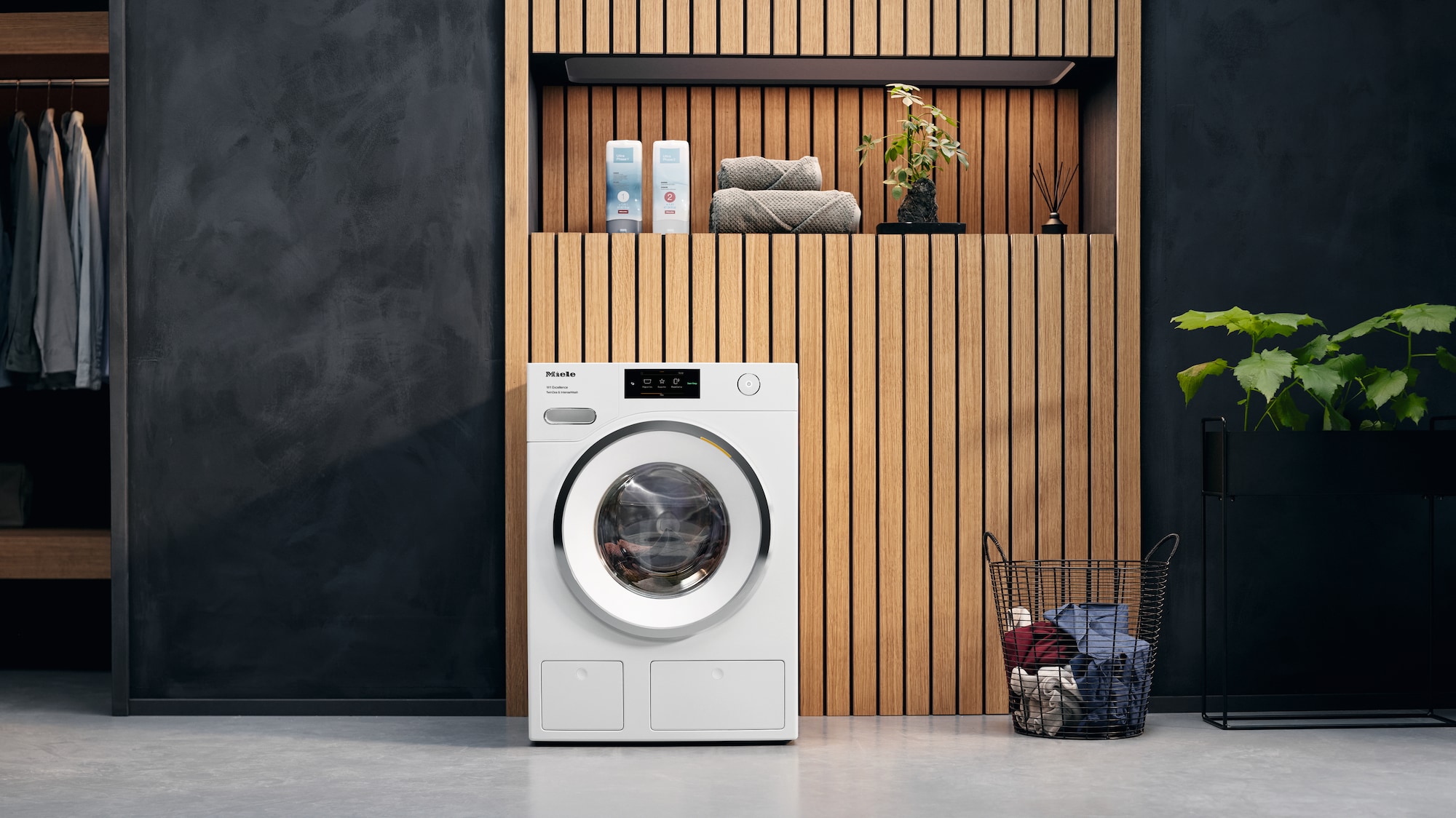 All-New W1 Series
Miele's Redesigned Compact Washing Machines
Miele's new line of compact washing machines provide quality, top cleaning performance, and maximum convenience. These front loading compact washing machines can be conveniently filled and operated from the front and can be installed in a variety of different configurations and will leave you surprised by what they can hold – 3 baskets of items.
W1 Compact Washing Machines
Discover the redesign of Miele's W1 compact washing machines, with even more convenience features and innovations. Special features include Wi-Fi capability across all units, TwinDos automatic detergent dispensing on most units, and exclusive M Touch controls on the premium unit. You can also find added programs such as AllergyWash for enhanced, hygienic washing and QuickIntenseWash for only a 49 minute cycle.
TwinDos
The best liquid detergent system with the push of a button. The TwinDos function has two integrated detergent containers and the appliance dispenses the optimum quantity of detergent for the laundry to be washed. Several detergent options are available, ranging from sensitive skin to odor protection. Just look for the TwinDos feature available on select models of compact washing machines.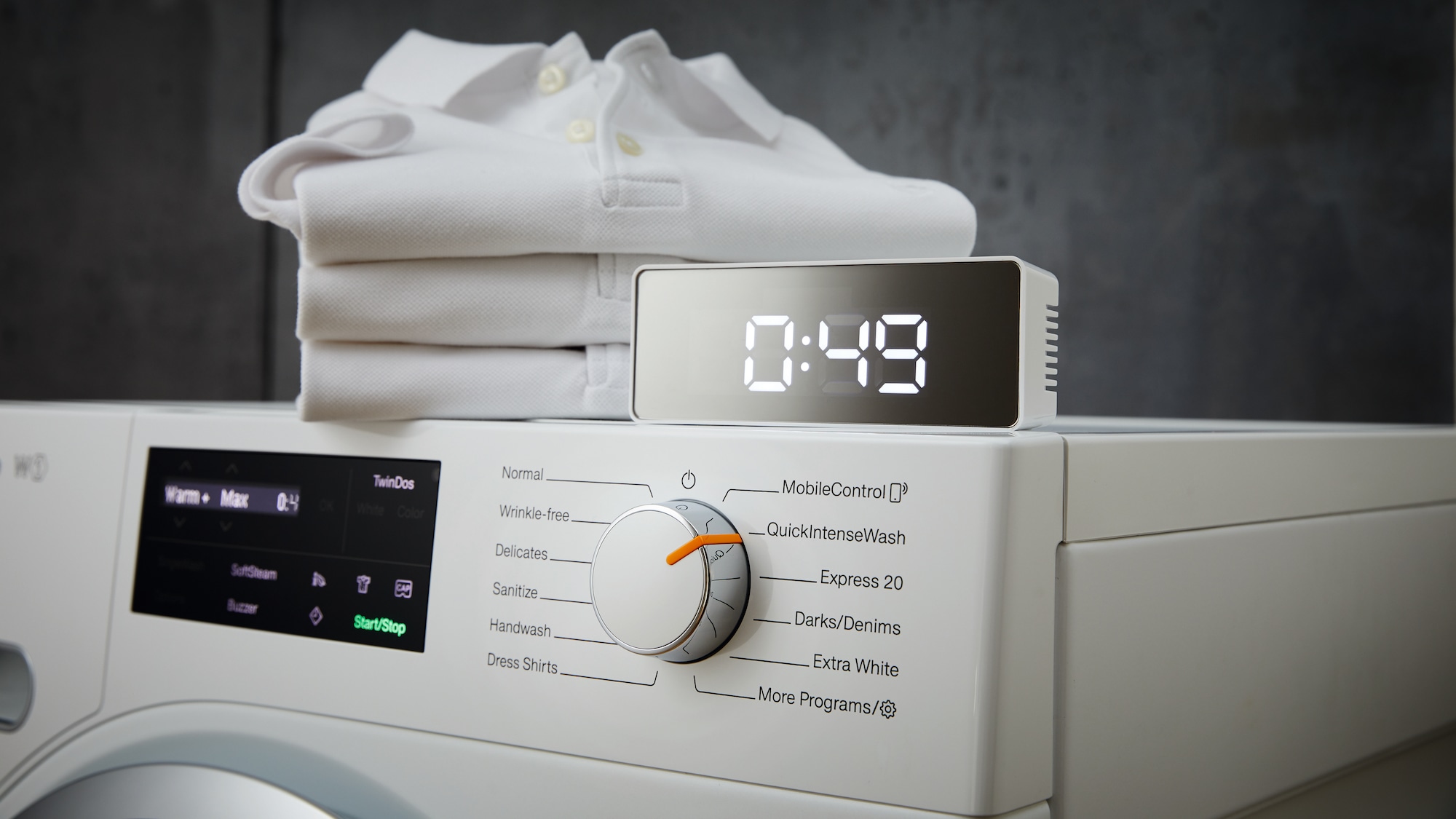 QuickIntenseWash
Excellent cleanliness in just 49 minutes - barely believable. With QuickIntenseWash, Miele realizes a high-level cleaning performance in a surprisingly short time. This is all made possible with Spin&Spray technology - which saves time, water and energy.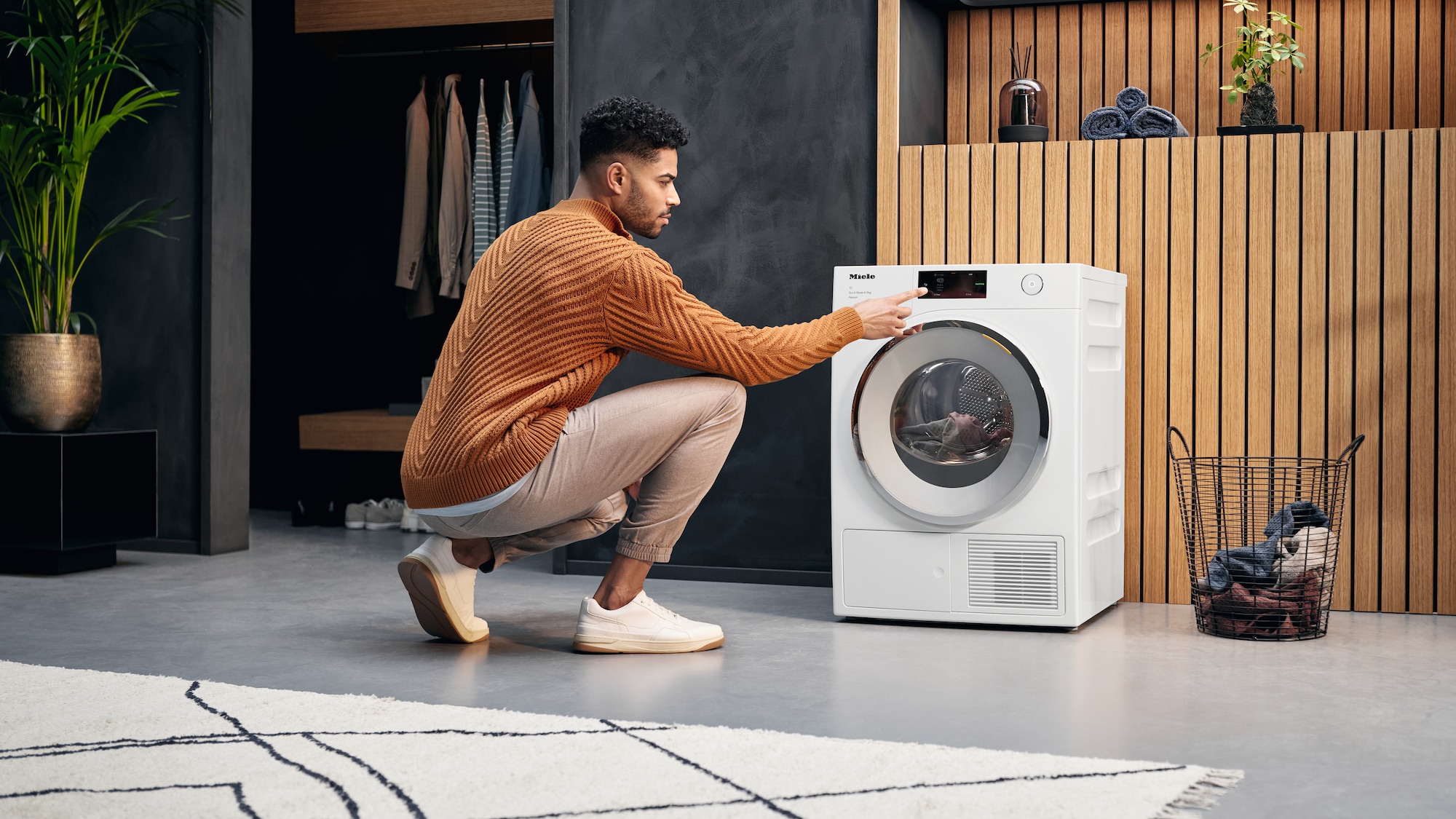 AllergyWash
AllergyWash is a program option for a heightened level of hygiene against germs and allergens. Energy consumption is increased to lengthen temperature holding times, while water consumption is increased to improve rinsing efficiency. Backed by Albstadt-Sigmaringen University, select Miele washing machines remove more than 99.99% of all viruses when used with IntenseWash, TwinDos and AllergyWash.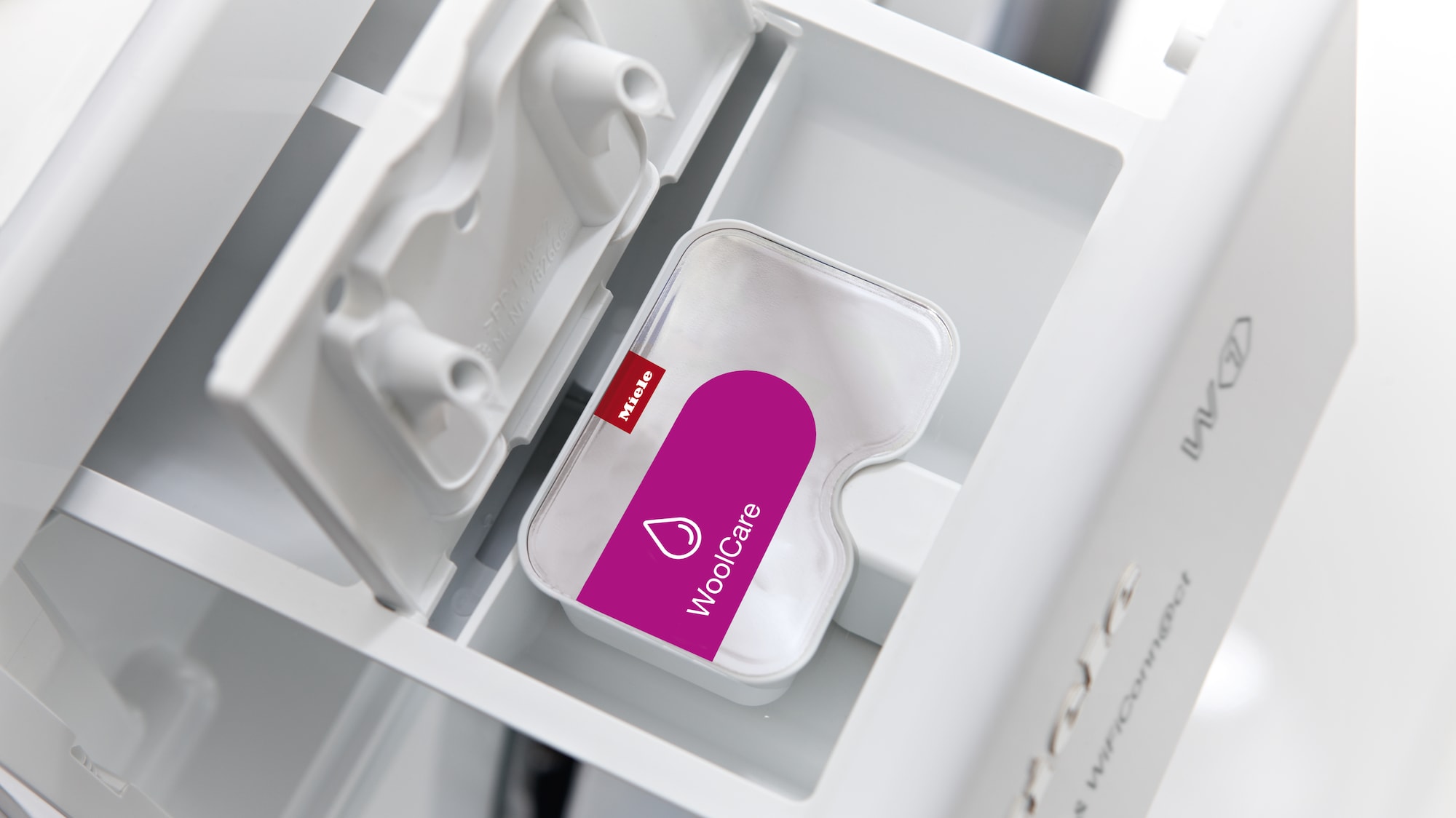 CapDos
Miele's portioned capsules are a convenient solution for processing laundry requiring special applications. They are simply placed into the fabric conditioner compartment. The appliance dispenses the contents automatically at the perfect point in time during the wash process.
Explore Our Compact Washing Machines
We reserve the right to make technical changes; we assume no liability for the accuracy of the information provided.
Top Miele quality for a long service life
Miele Quality
Miele's compact washing machines are designed to last a long service life. Miele conducts intensive endurance tests to meet the highest quality standards. In these tests washing machines are expected to wash for 10,000 hours, while running a mix of approximately 5,000 two-hour wash programs. This corresponds to approx. 5 programs per week – over 20 years.

Good Housekeeping Seal
Miele's entire line of W1 compact washing machines have earned the Good Housekeeping Seal. When a product has the seal, it has been thoroughly evaluated by the scientists, engineers, and technicians at the Good Housekeeping Institute. The seal symbolizes a two-year, Good Housekeeping-backed limited warranty.