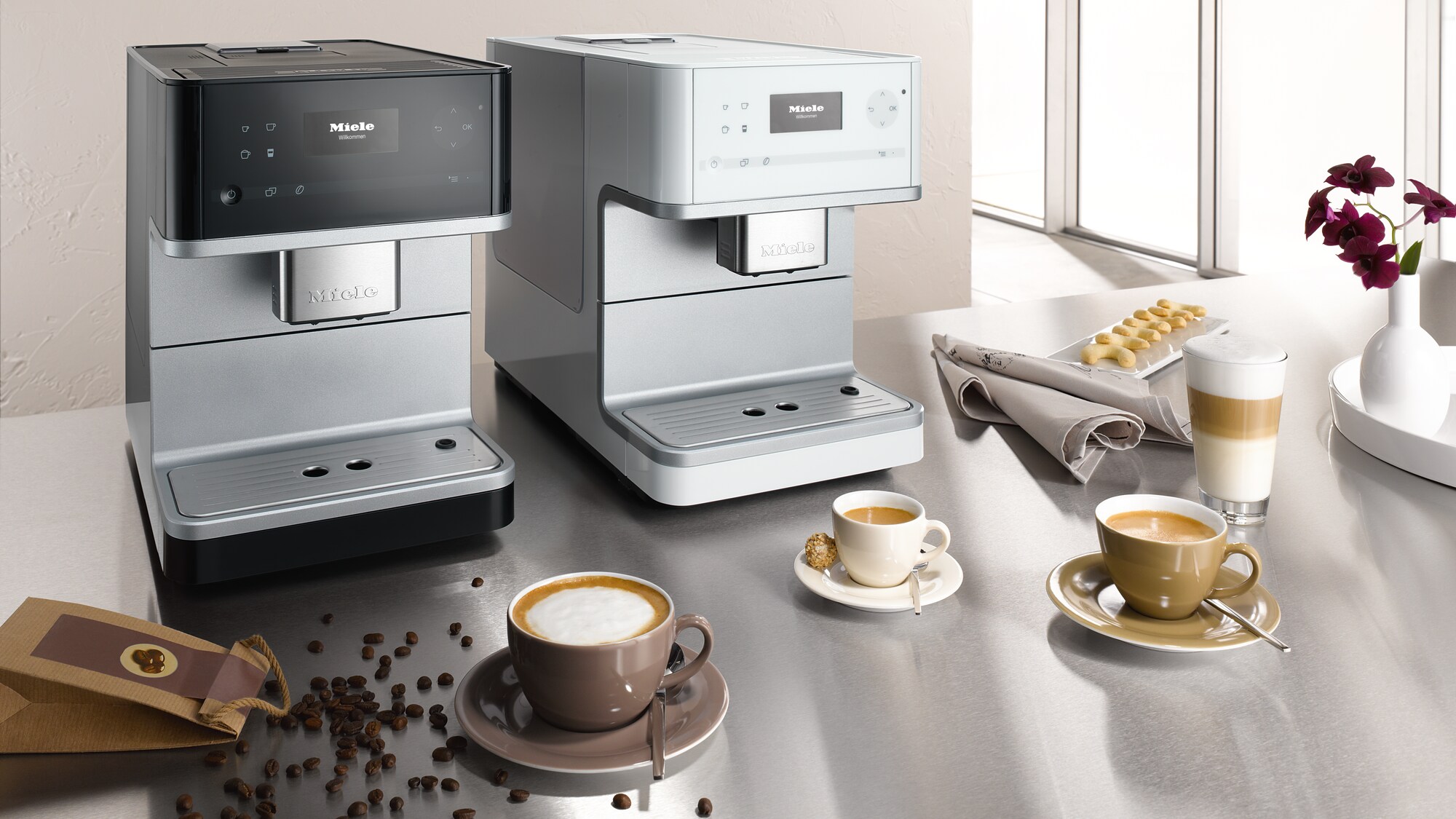 Limited time offer.
$200 off any Countertop Coffee Machine
Receive an instant $200 off the best at-home brewing experience with a Miele Countertop Coffee Machine.
Valid from August 31st - September 30th, 2020.
For a limited time, save $200
For a limited time only, receive an instant $200 off any Miele Countertop Coffee System. Experience a better at-home brew today!
Discover more
Color Options
Miele offers their Countertop Coffee Systems in a variety of colors to ensure there is no compromise in achieving a seamless design. Choose your model today to complement your kitchen and provide pure coffee enjoyment for years to come.
Easy Cleaning
Daily cleaning is carried out by these intelligent appliances almost automatically. The milk pipework is automatically rinsed after every drink made with milk. The drip tray, water container, and waste container are easy to remove and dishwasher-safe thanks to ComfortClean. The efficient cleaning functions guarantee hygiene and excellent coffee flavor.
We reserve the right to make technical changes; we assume no liability for the accuracy of the information provided.