20% Off Dish Detergent Promotional Set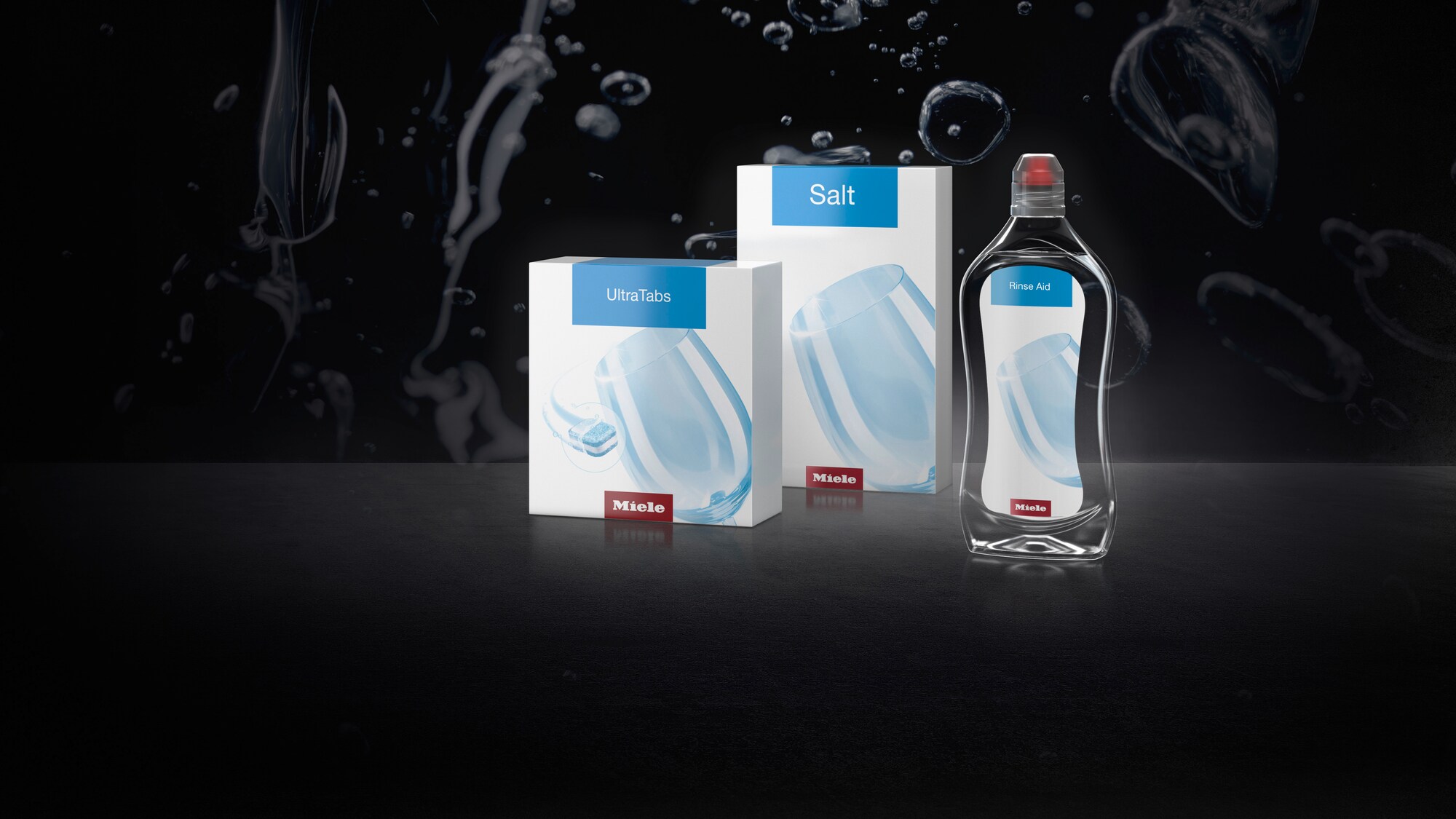 Exclusive promotional set!
20% Off Dish Detergent Promotional Set
Achieve optimal cleaning results with your Miele dishwasher by using the right dish detergents. Receive 20% off an exclusive promotional set that includes Dishwasher Tabs, Rinse Aid and Salt. No coupon code needed. Discount applied at checkout. Discount does not apply when purchased separately.
Set compatible with all Miele dishwashers excluding 24" G4000 models.
Promotion valid February 22nd - April 11th, 2021.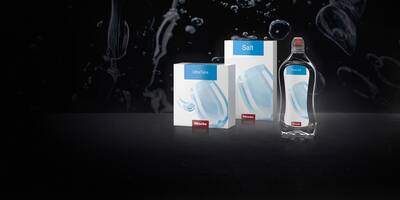 Exclusive promotional set!
Receive an instant 20% off this exclusive promotional set including Dishwasher Tabs, Rinse Aid and Salt. No coupon code required.
Offer valid through April 11, 2021. Promotional set applicable for select dishwashers.
GSSP 0505 T
Cleaning agent set
for optimum washing and drying results in Miele dishwashers.
We reserve the right to make technical changes; we assume no liability for the accuracy of the information provided.
Detergents Included In Promotional Set
Dishwasher Tabs
For shining results, use Miele UItraTabs All in 1. Dishes are cleaned thoroughly every time, even those with stubborn soiling. Miele dishwasher tabs are phosphate free and are wrapped in water-soluble foil, so there is no need for unwrapping. Includes 60 tabs within the promotional set, providing 60 washes.
Rinse Aid
Use Rinse Aid for the best drying results and gentle treatment of glassware in your Miele dishwasher. Contains glass protection formula which prevents glass corrosion, and keeps your glasses looking like new. Promotional set includes one 17 oz. bottle of Rinse Aid.
Salt
Salt protects your Miele Dishwasher as well as your dishware against dangerous limescale deposits. Promotional set comes with one box of Salt, or 3.3 lbs. Miele Dishwasher Salt can be used with all Miele dishwashers except 24" G4000 units.